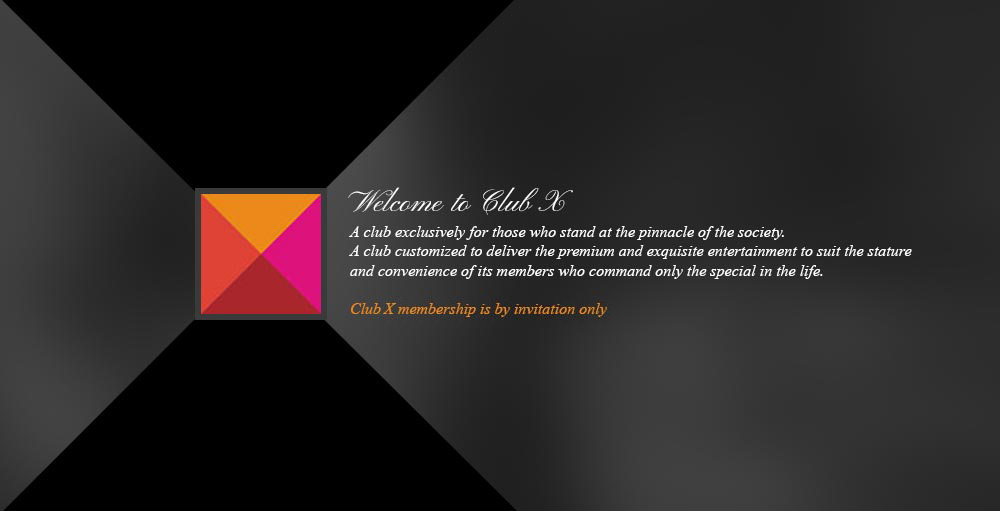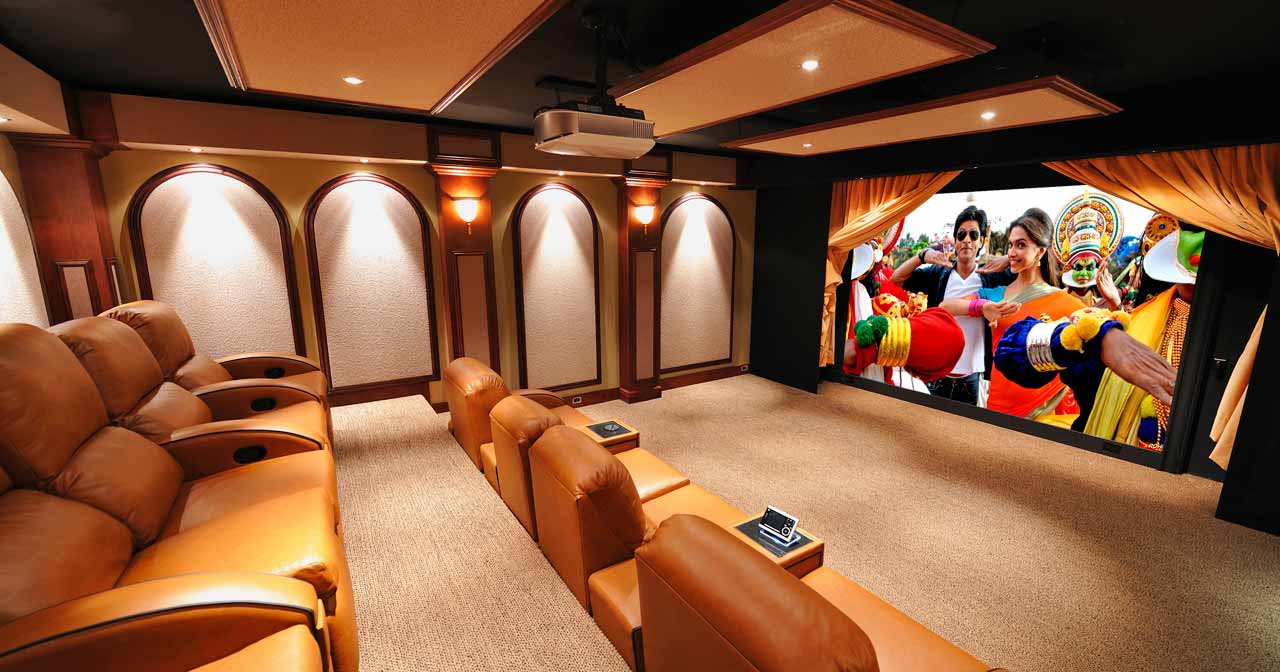 An Exclusive Movie Premier at Your Leisure
Toilet - Ek Prem Katha (Hindi)

Release Date: 11th August, 2017

Akshay Kumar, Bhumi Pednekar, Anupam Kher, Sana Khan
Director: Shree Narayan Singh
Producer: Aruna Bhatia, Shital Bhatia, Prernaa Arora, Arjun N. Kapoor, Hitesh Thakkar
Toilet - Ek Prem Katha traces the love story between 'jugadbaaz' Keshav and progressive girl Jaya, set in two villages near Mathura. TEPK is a satirical take on a battle against the age old tradition of open defecation in the country. From the panchayat to the sanitation department, from the role of the government to the superstitions of the villagers, from scams to the ethos, from first love to a matured romance, TEPK is Keshav's journey where a common man stands up for a cause and eventually changes the mindsets.

Kachcha Limbu (Marathi)

Release Date: 11th August, 2017

Sachin Khedekar, Sonali Kulkarni, Ravi Jadhav, Manmeet Pem, Anant Mahadeva
Director: Prasad Oak
Producer: Mandar Devasthali
Based on a novel written by legendary Marathi writer Shri. Jaywant Dalvi, Kaccha Limbu is set in the 80's. Mr. Katdare and his wife Shaileja live with their mentally unstable son. How this couple, who is on the verge of getting lost in the quagmire of their circumstances, fight their way back to sanity and togetherness is a heart warming story of this film, Kaccha Limbu, which is a term used on the Indian playgrounds to signify the underdog.

Jab Harry Met Sejal (Hindi)

Release Date: 4th August, 2017

Anushka Sharma, Shah Rukh Khan, Sayani Gupta, Chandan Roy Sanyal, Evelyn Sharma.
Director: Imtiaz Ali
Producer: Gauri Khan
The story revolves around Harry & Sejal's journey across Europe. A search for Sejal's engagement ring makes Harry understand love & relationships better. Sejal experiences new found freedom, security & solace in Harry's company. And in between all of this... there is love, life, lies. thrill, fantasy and the voice within.

Bhikari (Marathi)

Release Date: 4th August, 2017

Swapnil Joshi, Rucha Inamdar, Guru Thakur, Sayaji Shinde
Director: Ganesh Acharya
Producer: Sharad Devram Shelar, Ganesh Acharya
On completing his higher education in London, Samrat Jaikar, a super rich, sensible young man, and the only son to his mother, Sharda Devi, returns to India. Sharda takes pride in her son and hands him over their entire family business. The mother and son start leading a perfect life, but life has other plans!

Undga (Marathi)

Release Date: 4th August, 2017

Chinmay Sant, Swapnil Kanse, Shivani Baokar, Sharvari Gaikwad
Director: Vikrant Nandkumar Warde
Producer: Sayra Sayyed, Sikandar Sayyed
Undga is a story of friends. Vijya is focussed and works hard to get a good job, Ganya is the absolute opposite and finds ways to enjoy every situation. On their first day of college, Vijya sees Meera and falls in love with her. Soon, their relationship blooms but things take a drastic change after a misunderstanding creeps up.

Pahil Paul Jivanch (Marathi)

Release Date: 4th August, 2017

Suraj Patil, Aniket , Shekhar Dangra
Director: Sanjeev More
Producer: Aditya Kesharwan
Pahil Paul Jivanch is a Marathi Romantic Drama Movie written and directed by Sanjeev More. The movie features Amisha Ambekar, Saroj Patil, Suyesh Janjhunrke in lead roles.

Mubarakan (Hindi)

Release Date: 28th July, 2017

Anil Kapoor, Arjun Kapoor, Ileana D'Cruz, Athiya Shetty, Neha Sharma
Director: Anees Bazmee
Producer: Ashwin Varde, Murad Khetani, Suvidesh Shingade
Karan and Charan are identical twins who through a twist of fate end up becoming cousins. One brought up in Chandigarh and the other in London, they are as different as brothers can be. The fun starts when their families start searching for a bride for them, unknown to the fact that they already have girlfriends. Will their genius uncle, Kartar be able to get them out of this mess or create more confusion?

Raag Desh (Hindi)

Release Date: 28th July, 2017

Kunal Kapoor, Amit Sadh, Mohit Marwah, Vijay Verma, Mrudula Murali, Kenny Basumatary, Hikaru Ito, Jatin Singh Kindra
Director: Tigmanshu Dhulia
Producer: Gurdeep Singh Sappal
Raag Desh is a periodic drama based on the Indian National Army set up by Netaji Subhash Chandra Bose and the war to liberate India that was fought on the shores of the Irrawaddy in Burma. The British called the soldiers of the INA renegades and Japanese stooges and a trial was held at the Red Fort in Delhi that was called the Red Fort trials of 1945. Raag Desh brings to life that epic trial that paved the way for India's Freedom and those meteoric times.

Indu Sarkar (Hindi)

Release Date: 28th July, 2017

Kirti Kulhari, Neil Nitin Mukesh, Supriya Vinod, Anupam Kher, Tota Roy Chowdhury
Director: Madhur Bhandarkar
Producer: Bharat Shah, Bhandarkar Entertainment
Set during the emergency period between 1975 - 1977, Indu Sarkar is based on the 21-month long period, when the Prime Minister of India, Indira Gandhi had unilaterally declared a state of emergency across the country. The film stars Anupam Kher, Neil Nitin Mukesh and Kirti Kulhari in the lead roles and is directed by Madhur Bhandarkar.

Baaraat Company (Hindi)

Release Date: 28th July, 2017

Ranveer Kumar, Sandeepa Dhar, Anurita Jha, Vishal Karwal, Rajender Sethi, Anil Rastogi, Jai Hind, Saurab Kumar, Abhimanue Arun, Manish Nawani & Rohit Bhatnagar
Director: Syed Ahmad Afzal
Producer: Archana Chandra
Baaraat Company is a romantic comedy that brings to light the different cultural diversities that exist in Indian towns. It is a Hindi movie starring Ranveer Kumar and Sandeepa Dhar in lead roles, and Vishal Karwal and Anurita Jha in supporting roles. The movie is produced by New Age Cinema and direccted by Syed Ahmad Afzal. The music is given by Ali Ghani, Siddharth Rishi and Shiraz Uppal.

Bhetali Tu Punha (Marathi)

Release Date: 28th July, 2017

Vaibbhav Tatwawdi, Pooja Sawant
Director: Chandrakant Kanse
Producer: Ganesh Ramdas Hajare
In the chaos of our constantly changing fast life, our destiny intersects our paths with paths of different kinds of people everyday. Not all these people we meet are meant to stay, but the fortunate ones somehow do! The most fortunate ones accompany us till the end of our journey which are often family, friends, relatives, the acquaintances and... that one person, the special one, our better half!

Shentimental (Marathi)

Release Date: 28th July, 2017

Ashok Saraf, Upendra Limaye, Vikas Patil, Pallavi Patil, Suyog Gorhe, Raghubir Yadav, Ramesh Wani, Madhav Abhyankar, Uma Sardeshmukh, Pushkar Shrotri, Rajan Bhise, Vidyadhar Joshi
Director: Sameer Patil
Producer: Abhay Jahirabadkar, Sameer Patil, Santosh Bodke, Manjusha Bodke
Shentimental is an Marathi movie starring Ashok Saraf and Upendra Limaye in prominent roles. The movie also stars Vikas Patil, Pallavi Patil, Suyog Gorhe and Raghubir Yadav. It is a drama directed by Sameer Patil with Milind Joshi as musician, forming part of the crew.

Munna Michael (Hindi)

Release Date: 21st July, 2017

Tiger Shroff, Nidhhi Agerwal, Nawazuddin Siddiqui.
Director: Sabbir Khan
Producer: Viki Rajani
The story of a boy from the streets of Teen Batti who idolises Michael Jackson. A young man, tries to follow the footsteps of his idol, The King of Pop, Michael Jackson.

Maharaja Duleep Singh (Punjabi / Hindi)

Release Date: 21st July, 2017

Shabana Azmi, Satinder Sartaj, Amanda Root, Jason Flemyng, Atul Sharma, Rup Magon
Director: Kavi Raz
Producer: Brillstein Entertainment Partners
The Last King of Punjab, Maharajah Duleep Singh. His character as it evolves, torn between two cultures and facing constant dilemmas as a result. His relationship with Queen Victoria will be the most impactful relationship in the film, the Queen representing the English culture he was drawn into. The Black Prince begins a lifelong struggle to regain his Kingdom. It takes him on an extraordinary journey across the world.

Ti Ani Itar (Marathi)

Release Date: 21st July, 2017

Subodh Bhave, Sonali Kulkarni, Amruta Subhash, Priya Marathe, Bhushan Pradhan, Ganesh Yadav, Aavishkar Darvhekar
Director: Govind Nihalani
Producer: Prakash Tiwari, Punit Singh, Dayal Nihalani, Dhanajay Singh
Anirudh Godbole and Naina are a contemporary upwardly mobile middle-class Maharashtrian couple. They stay with their 2 daughters in a comfortable flat in suburban Mumbai. Anirudh has a well-paid job in a corporate firm and Naina is a rising singer. They invite few of their close friends over dinner to celebrate the release of Naina's music album. The evening begins on a very pleasant and relaxed note. Soon they witness the crime being committed in the neighbouring building and the evening turns into a moral hell for all.

Jagga Jasoos (Hindi)

Release Date: 14th July, 2017

Ranbir Kapoor, Katrina Kaif, Sayani Gupta
Director: Anurag Basu
Producer: Siddharth Roy Kapur, Anurag Basu, Ranbir Kapoor
A young detective sets out to find his missing father that takes him on a life-changing adventure. Get a glimpse into the #WorldOfJaggaJasoos with these spectacular visuals!

Kaay Re Rascalaa (Marathi)

Release Date: 14th July, 2017

Gaurav Ghatnekar, Bhagyashree Mote, Nikhil Ratnaparkhi, Akshar Kothari, Supriya Pathare, Kunicka Sadanand
Director: Giridharan Swamy
Producer: Priyanka Chopra & Madhu Chopra
Raja, an opportunistic and shrewd man lives in a chawl, but dreams of big things. He uses his wit and manipulates people to live the life he wants. One day, he finds a pen drive which contains an important information. If used wisely, it can change his life forever.

Lapachhapi (Marathi)

Release Date: 14th July, 2017

Pooja Sawant, Usha Naik, Vikram Gaikwad, Anil Gawas
Director: Vishal Furia
Producer: Jitendra Patil & Aroona B Bhat
Lapachhapi is a haunting story of a young couple based in the heartland of India, who move into a house in a sugarcane field, unaware of any supernatural presence. The wife Neha (Pooja Sawant) is eight months pregnant when they seek shelter in this house, and the movie revolves around a mother who fights to save her baby from these spirits.

MOM (Hindi)

Release Date: 7th July, 2017

Sridevi, Adnan Siddiqui, Sajal Ali, Nawazuddin Siddiqui, Akshaye Khanna
Director: Ravi Udyawar
Producer: Boney Kapoor, Sunil Manchanda, Naresh Agarwal, Mukesh Talreja, Gautam Jain
A tale of how far a mother will go for the sake of her children, Devki is a loving wife, and a mother of two beautiful daughters, she seemingly has a perfect happy family. Yet, somehow the true happiness of being a mother eludes her. Arya, a sensitive girl cannot accept Devki and her love wholeheartedly. Arya believes, a daughter comes into a mother's life, but a mother does not enter the life of a daughter. Devki patiently waits for Arya's love and acceptance as she believes only a mother can truly understand the silence of her child.

Guest iin London (Hindi)

Release Date: 7th July, 2017

Paresh Rawal, Kartik Aaryan, Tanvi Azmi, Kriti Kharbanda
Director: Ashwni Dhir
Producer: Kumar Mangat Pathak, Abhishek Pathak
Guest iin London is a film that deals with an odd old couple from rural India who lands up uninvited as guests in a suburban London home of a young couple. What follows is a series of misadventures one after the other turning the young couple's lives upside down.

The Slum Star (Hindi)

Release Date: 7th July, 2017

Harry Sachdeva, Balkar Singh Dhillon, Survinder Vicky
Director: Sandeep Singh Bawa
Producer: Harpreet Kaur Dhillon
The film is about a gang of innocent abandoned kids named Kahaniya, Gudiya and Chandu who lead troubled lives in the slums. The Child trafficker Ghutan, a local don and his keep Surma, use their terror to sell these kids. Ghutan is controlled by a bogus Swami, a criminal who fakes himself as a spiritual leader. Swami is led by Netaji, a greedy politician who has an upper hand in all the crimes.

Conditions Apply - Atti Lagu (Marathi)

Release Date: 7th July, 2017

Subodh Bhave, Dipti Devi, Atul Parchure, Rewati Limaye, Radhika Vidyasagar
Director: Girish Mohite
Producer: Dr. Sandesh Mhatre
Ati Lagu tells the story of a commitment-phobic couple working in a corporate. They do not want to marry and decide to live in together. In the current times of money, success and high-standard living, true love and sacrifices are lost. But what challenges this couple face with such uncommitted open relationship is portrayed in Conditions Apply - Ati Lagu.

Andya Cha Funda (Marathi)

Release Date: 23rd June, 2017

Arun Nalawade, Deepa Parab Chaudhary, Atharva Suresh Bedekar, Shubham Parab, Mrunal Ravindra Jadhav, Sushant Shelar
Director: Santosh Shetty
Producer: Vijay Shetty
Andya cha Funda is a story between two best friends-Andya and Fundya, who no matter what will stand for each other and their immense love will make them do anything for one another.

Tubelight (Hindi)

Release Date: 23rd June, 2017

Salman Khan, Sohail Khan, Zhu Zhu
Director: Kabir Khan
Producer: Salman Khan
TUBELIGHT is set in 1962 and tells the story of one man's unshakeable belief in himself and the love for his family.

Super Singh (Punjabi)

Release Date: 23rd June, 2017

Diljit Dosanjh, Sonam Bajwa, Pavan Malhotra
Director: Anurag Singh
Producer: Shobha Kapoor, Ekta Kapoor, Anurag Singh, Pawan Gill
Super Singh explores the life of a loveable, affable, and carefree village boy from Punjab, now living in Montreal Canada, whose life changes after he unknowingly gets super powers.

TTMM - Tujha Tu Majha Mi (Marathi)

Release Date: 16th June, 2017

Lalit Prabhakar, Neha Mahajan, Vidyadhar Joshi, Savita Prabhune, Satish Pulekar
Director: Kuldip Jadhav
Producer: Dr. Santosh Uttam Sawane
Jay, a travel enthusiast who loves exploring new places sneaks out of his home and en route his journey to Goa, he meets Rajashree, a middle-class girl who dreams big. Their journey, which is replete with quarrel, hate, care and love has many dead ends and they are left to take tough decisions.

Machiwarla Budha (Marathi)

Release Date: 16th June, 2017

Suhas Palshikar, Smita Gondkar
Director: Vijay Dutta
Producer: Vijaydatta Films
Machiwarla Budha is a Marathi movie starring Suhas Palshikar in a prominent role. It is a drama movie directed by Mrinal Kulkarni.

Vishwavidhata Shripad Shrivallabh (Marathi)

Release Date: 16th June, 2017

Kavir Morya, Yash Rane, Parmeshwar Dahihande
Director: Kailash Baliram Pawar
Producer: Kailash Baliram Pawar
Vishwavidhata Shripad Shrivallabh is a Marathi movie starring Kavir Morya and Yash Rane in prominent roles. The cast also includes Anna Hazare and Mohan Joshi. It is a drama movie directed by Kailash Baliram Pawar.

Raabta (Hindi)

Release Date: 9th June, 2017

Sushant Singh Rajput, Kriti Sanon, Jim Sarbh, Varun Sharma
Director: Dinesh Vijan
Producer: Dinesh Vijan, Homi Adajania, Bhushan Kumar
In 2017, Shiv and Saira fall for each other and form an inseparable connection. Until, Saira crosses paths with a reincarnated lover from a previous lifetime who is determined to make her his lover again.

Behen Hogi Teri (Hindi)

Release Date: 9th June, 2017

Rajkummar Rao, Shruti Haasan
Director: Ajay K Pannalal
Producer: Tony D'souza, Amul Vikas Mohan, Nitin Upadhyaya
Gattu has a problem, he loves Binny who lives in their neighborhood. But everyone says that the girls of the neighborhood should be treated as own sister or mother. So no one considers Gattu as a potential groom for Binny, rather gives him tasks which are usually done by a brother for his sister. Binny is also very mischievous, she is not committing to Gattu entirely. Now we have to watch how Gattu convinces both Binny and the neighborhood.

Love U Family (Hindi)

Release Date: 9th June, 2017

Salman Yusuff Khan, Aksha Pardasany, Kashyap, Shakti Kapoor, Manoj Joshi
Director: Sachindra Sharma
Producer: Khushi Motion Pictures, D S Bhatia, Vipul Diwani
Love U Family is a Hindi movie starring Salman Yusuff Khan and Aksha Pardasany in prominent roles. It is a family drama movie directed by Sachindra Sharma.

Atumgiri (Marathi)

Release Date: 9th June, 2017

Rajeshwari Kharat, Hansraj Jagtap, Dhanashri Meshram, Manani Durge, Suraj Takke, Shashi Thosar, Chhaya Kadam, Amit Taware
Director: Pradeep Tonge, Mangesh Shendge
Producer: Arvind Chandak, Pradeep Beldare, Sachin Nigade
An 18-year-old Mithu is in love with a girl since his childhood but is unable to grab her attention. He professes his love to her but ends up heartbroken. Frustrated with the entire situation, he attempts to commit suicide but is saved by his friends Samar and Asif. In order to help Mithu, his two friends take him to Uttam Tonge, who teaches them how to pursue girls.

Zari (Marathi)

Release Date: 9th June, 2017

Namrata Gaikwad, Nisha Parulekar, Aniket Kelkar, Milind Shinde, Kamlesh Sawant, Anant Jog, Nagesh Bhosle, Tukaram Bidkar
Director: Raju Meshram
Producer: Tukaram Bidkar, Radha Bidkar, Kundan Dhake
Zari is a Marathi movie starring Namrata Gaikwad and Milind Shinde in prominent roles. The cast also includes Aniket Kelkar, Anant Jog, Nagesh Bhosle and Mohan Joshi It is a drama directed by Raju Meshram .

Dear Maya (Hindi)

Release Date: 2nd June, 2017

Manisha Koirala, Madiha Imam, Shreya Chaudhary
Director: Sunaina Bhatnagar
Producer: Sandeep Leyzell
Best friends, Anna and Ira write fake love letters to Maya Devi, an estranged woman who is known to have turned bitter after failing to get any suitors for 20 years. The letters transforms Maya Devi and soon she sets off to Delhi to meet her lover. 6 years later when Anna and Ira decide to confess to Maya Devi, they are shocked to find the truth about her.

Hanuman Da Damdaar (Hindi)

Release Date: 2nd June, 2017

Animation
Director: Ruchi Narain
Producer: Taher Shabbir, Ashutosh Shah
Anjani has not forgotten how her son almost lost his life. Now to protect him, she shelters him in abid to keep him from harming himself again. She doesn't even allow him to go out of the house. When his father Senapati Kesari returns from war, he is upset to find that his brave son has become a scared little boy. Maruti feels bad that his father isn't proud of him, and prays to God to make him the bravest kid in the world.

FU Friendship Unlimited (Marathi)

Release Date: 2nd June, 2017

Aakash Thosar, Satya Manjrekar, Shubham Kirodian, Mayuresh Pem, Pawandeep, Vaidehi Parshurami, Sanskruti Balgude.
Director: Mahesh Manjrekar
Producer: Mahesh Manjrekar
Five friends, Sahil, Mak, Gatlya, Chillie and Billie, belong to a species which invariably walk towards extinction in about 6-7 years of being born. The species is called 'teens'. Too old to be kids, too young to be adults, the five of them with their friends, face several life altering issues like parents, love, friendship and career. Raging hormones, parental pressure, a zest to be relevant and yet beat the mainstream is what makes their teen life beautiful yet complex. This is a coming-of-age story of a generation that will no longer take what is given.

Muramba (Marathi)

Release Date: 2nd June, 2017

Amey Wagh, Mithila Palkar, Sachin Khedekar, Chinmayee Sumeet.
Director: Varun Narvekar
Producer: Ranjit Gugle, Anish Joag, Nitin Vaidya, Ninad Vaidya
The Deshmukhs live in Pune with their only son Alok, who has been in a relationship with Indu for the past four years. Assuming that his parents won't understand him like friends, Alok shied away from discussing his issues with them. However, he, one day, he opens up to his parents about his relationship with Indu and its ups and downs, only to realize that his parents are the best friends that he made upon his birth. The light-hearted film makes both the generations realize the differences in dealing with relationships and makes them appreciate the differences.

Sachin : A Billion Dreams (Hindi)

Release Date: 26th May, 2017

Sachin Tendulkar, Mahendra Singh Dhoni, Virender Sehwag, Mayuresh Pem
Director: James Erskine
Producer: Ravi Bhagchandka, Carnival Motion Pictures
A ten-year-old Sachin watched the Indian Cricket Team lift its first World Cup trophy in 1983, and, twenty-eight years later, the whole world saw him lift the trophy in 2011. Based on the life of the living legend in the cricketing world Sachin Tendulkar, the movie encapsulates Tendulkar's passion and dedication towards the sport. With him appearing in the movie, the Master Blaster himself reveals certain aspects of his life that were never heard of before.

Thodi Thodi Si Manmaaniyan (Hindi)

Release Date: 26th May, 2017

Arsh Sehrawat, Shrenu Parikh, Shilpa Tulaskar, Mukesh Tiwari, Rahul Raj Malhotra, Kuldeep Sarin
Director: Aditya Sarpotdar
Producer: Satish Kumar, Rohan Deep Singh
Siddharth, a young boy is brought up by his single mother with dreams of settling abroad. Being a part of a rock band Antriksha; Siddharth participates in a contest which changes his life completely. Not only that, he meets Neha a folk singer and a social activist and gets smitten by her ideologies. In the midst of all this, he comes face to face with his fathers death.

Khopa (Marathi)

Release Date: 26th May, 2017

Rupalaxmi Chuagule, Bharat Ganeshpure, Asha Tare, Ketan Pawar, Vikram Gokhale
Director: Dr. Sudhir Nikam
Producer: Jalinder Bhujbal
Khopa is a film base on human relationships. The story revolves around a small boy and his relationship with the people around him.

Oli Ki Suki (Marathi)

Release Date: 26th May, 2017

Tejashri Pradhan, Subodh Bhave, Bhargavi Chirmuley
Director: Anand Dilip Gokhale
Producer: Vaibhav Uttamrao Joshi
Radhika, a young philanthropist, takes it on herself to improve the lives of slum children who otherwise are petty thieves. She encourages the children to go to school as well as realize their innate talent and earn a living through respectable means.

Tatva (Marathi)

Release Date: 26th May, 2017

Sanjay Shejwal, Gauri Konge, Arun Nalawade
Director: Arun Nalawade
Producer:Dr. Sharayu Pazare
Love' and 'Art' are two such things that cannot be bound by the shackles of caste. The story of 'Tatva' is the combination of love and art. The story is based on the life of Shilpa belonging to the Paatharvat community. How Shilpa overcomes the various obstacles of casteism?

Karaar (Marathi)

Release Date: 26th May, 2017

Subodh Bhave, Kranti Redkar, Urmila Kothare, Minal Bal, Neelam Sivia & Charles Gomes
Director: Manoj Kotian
Producer: Neelam Sivia
Karaar is a Marathi movie starring Subodh Bhave and Urmila Kanetkar Kothare in prominent roles. The cast also includes Kranti Redkar and Suhasini Muley. It is a drama movie directed by Manoj Kotian, with Vijay Gawande as the musician, forming part of the crew.

Half Girlfriend (Hindi)

Release Date: 19th May, 2017

Arjun Kapoor, Shraddha Kapoor, Rhea Chakraborty
Director: Mohit Suri
Producer: Shobha Kapoor, Ekta Kapoor, Mohit Suri, Chetan Bhagat
Half Girlfriend is the love story of a Bihari boy and a high society girl. Based on the backdrop of how English defines a class system, it talks about Madhav, who wants to get into a relationship with the urban and English speaking Riya, but the girl is not interested in commitment. Hence, she becomes his half girlfriend!

Hindi Medium (Hindi)

Release Date: 19th May, 2017

Irrfan Khan, Saba Qamar, Deepak Dobriyal
Director: Saket Chaudhary
Producer: Bhushan Kumar, Krishan Kumar, Dinesh Vijan
Hindi Medium is a situational comedy based on social issues. It's a family-oriented story of a couple who is determined that their three year-old daughter should study in an English medium school and they leave no stone unturned to achieve this goal.

Sarkar 3 (Hindi)

Release Date: 12th May, 2017

Amitabh Bachchan, Jackie Shroff, Manoj Bajpayee, Amit Sadh, Yami Gautam, Ronit Roy
Director: Ram Gopal Varma
Producer: Rahul Mittra, Anand Pandit, Gopal Shivram Dalvi, Krishan Choudhary
The third film in Ram Gopal Varma's Sarkar trilogy, which chronicles the exploits of a powerful political figure. Sarkar 3, this time, will see much larger dramatic events and larger-than-life characters set against a backdrop of one-upmanships, criminal business practices, and terrifying conspiracies.

Baahubali 2: The Conclusion (Hindi / Telugu / Malayalam / Tamil)

Release Date: 28th April, 2017

Prabhas, Anushka Shetty, Rana Daggubati, Tamannaah
Director: S. S. Rajamouli
Producer: Shobu Yarlagadda, Prasad Devineni
Baahubali: The Conclusion is the sequel to the 2015 Indian bilingual film Baahubali: The Beginning.

Noor (Hindi)

Release Date: 21th April, 2017

Sonakshi Sinha, Kanan Gill, Shibani Dandekar, Purab Kohli
Director: Sunhil Sippy
Producer: Bhushan Kumar, Krishan Kumar, Vikram Malhotra
Noor is a journalist who juggles her work, love and personal life on a day-to-day basis. One day, Noor's life takes a dramatic turn when she comes across an eye-opening investigative news story.

Maatr (Hindi)

Release Date: 21th April, 2017

Raveena Tandon, Alisha Khan, Madhur Mittal, Divya Jagdale, Anurag Arora, Rushad Rana, Saleem Khan, Shalee Goel
Director: Ashtar Sayed
Producer: Michael Pellico
Vidya, whose left shattered after her daughter Tia's murder, seeks vengeance by fighting the broken justice and criminal system.

Ajab Singh Ki Gazab Kahani (Hindi)

Release Date: 21th April, 2017

Yasika Basra, Shreyas Talpade, Rakhi Sawant
Director: Rishi Prakash Mishra
Producer: Binod Kumar
Ajab Singh ki Gazab Kahani is an Hindi movie, starring Ajay K. Singh and Yashpal Sharma in prominent roles. The movie also stars Govind Namdev, Manoj Mishra and Rajesh Rais. The biopic is directed by Rishi Prakash Mishra, with Binod Kumar as the producer, forming the crew.

Ti Dete Toh Deto, Te Detat Saglech Detat – SHIVYA (Marathi)

Release Date: 21th April, 2017

Bhushan Pradhan, Sanskruti Balgude, Piyush Ranade, Vidhyadhar Joshi, Uday Sabnis, Shubhangi Latkar
Director: Sakar Raut
Producer: Dhwani Sakar Raut, Nilesh Ravindra Zope, MIhir Karkarey, Aashay Palekar
Shivya revolves around the life of Mumbaikar boy who is addicted to use foul language in his day today life. Then one day this habit of his tosses his life upside down by which he is blown away and thus he takes life changing decision & starts his journey towards making his life perfect.

Shoor Amhi Sardar (Marathi)

Release Date: 21th April, 2017

Mohan Joshi, Sayaji Shinde, Shantanu Moghe, Harshada Patil, Ganesh Loke, Pradnya Dugal, Shweta Deshpande, Bharat Ganeshpure.
Director: Prakash Jadhav
Producer: Ganesh Loke,Pradnya Dugal,S. Deshpande
What do three youngsters who come together against terrorism do, do they get success in fighting against terrorism?

Begum Jaan (Hindi)

Release Date: 14th April, 2017

Vidya Balan, Ila Arun, Naseeruddin Shah, Rajit Kapoor, Ashish Vidyarthi, Vivek Mushran, Chunky Pandey, Gauahar Khan, Pallavi Sharda
Director: Srijit Mukherji
Producer: Mukesh Bhatt, Vishesh Bhatt
Begum Jaan is a story of 11 fearless women standing up against the system, amidst the changing political scenario during the partition.

Sangharsh Yatra (Marathi)

Release Date: 14th April, 2017

Sharad Kelkar, Shruti Marathe, Omkar Karve, Deepti Bhagwat, Girish Pardesi and Preetam Kangne
Director: Sakar Raut
Producer: Suryakant Baji, Raju Baji, Sandeep Ghuge and Mukund Kulkarni
Sangharsh Yatra' is a Marathi movie based on the life journey of late BJP leader, Gopinath Munde. The movie is about the social leader of Maharashtra who worked hard for people and he was a spokesman for the downtrodden masses of Beed.

Ichak (Marathi)

Release Date: 14th April, 2017

Avinash Kshirsagar, Rutuja, Puja, Shivaji Shinde, Somnath Jadhav, Vilas Rakate, Adv. Mahesh Devkate, Jyoti Luganse , Bhayashree Shinde, Ishwari More, Shweta More,Santosh Bankar, Chhaya Aadat
Director: Ganesh Dharmadhikari
Producer: Priyanka Patil, Shivaji Shinde
Nandini, the daughter of a rich politician, Vinayrao Sawant, falls in love with Raja, who works for her father's political opponent, Mahipati Patil. However, the lovers soon become the victims of the political rivalry that is a part of a bigger conspiracy.

Blue Mountains (Hindi)

Release Date: 7th April, 2017

Ranvir Shorey, Gracy Singh, Rajpal Yadav, Simran Sharma, Arif Zakaria, Mahesh Thakur, Yatharth Ratnum, Sanjeev Rathore
Director: Suman Ganguli
Producer: Raujesh Kumar Jain
Blue Mountains is for them who have not made it to the final of the most important talent hunt contest - called life. Blue Mountains is the story of the Olympics: Participation is important, not winning.

Mirza Juuliet (Hindi)

Release Date: 7th April, 2017

Darshan Kumaar, Piaa Bajpai, Priyanshu Chatterjee, Swanand Kirkire, Chandan Roy Sanyal
Director: Rajesh Ram Singh
Producer: Neeraj Kumar Burman, Rajesh Ram Singh
Mirza Juuliet is the story of such strong emotions like love, hatred, lust, trust, friendship, deceit, manipulation and above all, a mixed confusion of all these emotions.

Laali Ki Shaadi Mein Laaddoo Deewana (Hindi)

Release Date: 7th April, 2017

Akshara Haasan, Gurmeet Choudhary, Vivaan Shah, Ravi Kishan, Darshan Jariwala, Kishori Shahane, Navni Parihar
Director: Manish Harishankar
Producer: Rahul Aggarwal, T.P. Aggarwal
The film revolves around two royal marriages happening at the same palace between Laaddoo and Palak played by Kavita Verma and Laali and Prince. Saurabh Shukla plays the Laali's father and Darshan Jariwala plays Laaddoo father.

The Bodyguard (English)

Release Date: 7th April, 2017

Sammo Hung, Andy Lau, Zhu Yuchen, Li Qinqin
Director: Sammo Hung
Producer: Andy Lau, William Kong, Chan Pui-wah, Ivy Ho, Lau Yee-tung
"The bodyguard" is a mixture of action-packed Kung Fu film and super heroes. Wu-Lin, the protagonist chose the dark path to seek for revenge, and take the law in his own hands. Wu-Lin is not just a regular man from the rural village, he is also the Successor of an ancient, once powerful Chinese clan, the "Iron Feet".

Braveheart Jidd Jagnyachi (Marathi)

Release Date: 7th April, 2017

Sangram Samel, Dhanshree Kadgaonkar, Arun Nalawade, Atul Parchure, Sulabha Deshpande, Kishore Pradhan, Dr. Vilas Ujawane, Vijay Chavan, Ila Bhatte
Director: DasBabu
Producer: Sacchidananad Gopinath Karkhanis, Santosh Yashwant Mikashi
Brave Heart is based on the true story of a young man who fought bravely against his deadly spine disease, so that he could be useful to others in his lifetime.

Naam Shabana (Hindi)

Release Date: 31st March, 2017

Taapsee Pannu, Akshay Kumar, Anupam Kher, Elli Avram
Director: Shivam Nair
Producer: Neeraj Pandey, Shital Bhatia
Shabana, a simple girl, born and brought up in the metropolitan city of Mumbai, has her focus set on doing well in college and is a Kudo champ. She's fierce and quiet which is result of her past. Shabana has an amazing friend like relationship with her mother. NAAM SHABANA traces the genesis of Shabana and her journey of how she became a part of team BABY.

Poorna (Hindi)

Release Date: 31st March, 2017

Rahul Bose, Aditi Inamdar, S. Mariya, Dhritiman Chatterjee, Heeba Shah, Harshavardhan, Arif Zakaria, Gyanendra Tripathi
Director: Rahul Bose
Producer: Rahul Bose
The film is about Poorna, a girl who created history on May 25, 2014, by becoming the youngest girl in the world to scale Mount Everest.

A Last Conjuring (English)

Release Date: 31st March, 2017

Jeremy Walker, Jill Evyn, Lane Townsend
Director: Bidisha Chowdhury
Producer: Mates Entertainment
A horror film directed by Bidisha Chowdhury, starring Jill Evyn, Lane Townsend and Jeremy Walker in the lead roles.

Kanika (Marathi)

Release Date: 31st March, 2017

Sharad Ponkshe, Smita Shewale, Chaitrali Gupte, Kamlakar Saatpute, Aananda Karekar.
Director: Sandeep Manohar & Pushkar Manohar
Producer: Avinash Ahaley
A renowned and reputed doctor encounters unusual paranormal activities and finds his colleagues facing the same problem. It is because of his past and involvement of the entire team in the misuse of their knowledge and position

Nagarsevak- Ek Nayak (Marathi)

Release Date: 31st March, 2017

Neha Pendase,Triyug Mantri,Sayaji Shinde
Director: Deepak Kadam
Producer: Shashikant Chaudhary
When our democracy becomes a game for the pleasure of in-power politicians, someone amongst them has to fight against them for the sake of the common man. And that someone could well be a Nagarsevak!

Phillauri (Hindi)

Release Date: 24th March, 2017

Anushka Sharma, Diljit Dosanjh, Bhaumik Gondaliya, Mehreen Pirzada
Director: Anshai Lal
Producer: Anushka Sharma, Karnesh Sharma, Bhaumik Gondaliya
Here comes the bride ... in spirit! Meet Shashi, the friendly spirit who is here to tell her love story. It narrates the unique story of how it will take a crazy Punjabi wedding, rank strangers and more than a lifetime to complete a love story.

Operation Mekong (English)

Release Date: 24th March, 2017

Zhang Hanyu, Eddie Peng
Director: Dante Lam
Producer: Multivision Multimedia India Pvt. Ltd.
Inspired by the true story known as the Mekong Massacre--two Chinese commercial vessels are ambushed while traveling down the Mekong River in the waters of the Golden Triangle, one of the largest drug-manufacturing regions in the world. 13 sailors are executed at gunpoint, and 900,000 methamphetamine pills are recovered at the scene.

Manus Ek Mati (Marathi)

Release Date: 24th March, 2017

Siddharth Jadhav, Ganesh Yadav, Swapnil Rajshekhar, Ruchita Jadhav, Harsha Gupte, Varad Chavan
Director: Suresh Zhade
Producer: Sharada Vijaykumar Kharat
Manus Ek Mati is a family drama, based on how the relationships getting change with modernization and changed prospective regarding relationship.

Trapped (Hindi)

Release Date: 17th March, 2017

Rajkummar Rao, Geetanjali Thapa
Director: Vikramaditya Motwane
Producer: Madhu Mantena, Vikas Bahl, Anurag Kashyap
On the brink of getting married and beginning a new life, Shaurya believes he has found the ideal home for himself and his bride-to-be. In a strange turn of events, Shaurya finds himself locked inside of this apartment. He is unable to escape this prison floating above the chaos of the rest of the city. With nothing but bare essentials, fast running out of food, water and connectivity, Shaurya's dream home transforms into a nightmarish trap. Battling the demons of his past, the circumstances of the present and the seemingly insurmountable odds that are destined to test his immediate future, Shaurya becomes our vehicle for viewing humanity at both its frailest and strongest.

Aa Gaya Hero (Hindi)

Release Date: 17th March, 2017

Govinda, Ashutosh Rana, Chandrachur Singh, Richa Sharma
Director: Dipankar Senapati
Producer: Govinda
An Ideal fearless cop becomes a nightmare for law breakers. Cop turns down a don to kill goons and contract killers who has been run by dons and corrupt politicians.

Machine (Hindi)

Release Date: 17th March, 2017

Mustafa Burmawalla, Kiara Advani
Director: Abbas–Mustan
Producer: Abbas–Mustan
Machine depicts the story of racing enthusiasts Sarah (Kiara Advani) and Ransh (Mustafa), who meet each other under mysterious circumstances. As their bond becomes stronger, they eventually fall in love. However, new things begin to unfold, which change their lives forever

Garbh (Marathi)

Release Date: 17th March, 2017

Sushant Shelar, Nishigandha Wad, Anant Jog, Yatin Karyekar, Vandana Waknis, Pallavi Vaidya
Director: Subhash Ghorpade
Producer: Rajendra Aatole
The movie explores the life of Kavita, a girl hailing from a middle-class family, who likes with her aunt and uncle. She is ill treated by her uncle time and again, but tries to deal with her issues. In the meantime, she falls in love with a man called Rahul, whom she gets married to. Little does she know that her entire life will change after marrying him.

Badrinath Ki Dulhania (Hindi)

Release Date: 10th March, 2017

Varun Dhawan, Alia Bhatt, Gauahar Khan, Mohit Marwah, Aakanksha Singh
Director: Shashank Khaitan
Producer: Hiroo Johar, Karan Johar, Apoorva Mehta
This Holi, witness India's first love franchise film. Starring Varun Dhawan as Badrinath Bansal and Alia Bhatt as Vaidehi Trivedi, the film is more than just your boy meets girl love story. It is the coming together of raw and refined with a touch of desi-pan and a hatke definition of pyaar! Join them in the journey of love, laughter, and lunacy called Badrinath Ki Dulhania.

Commando 2: The Black Money Trail (Hindi)

Release Date: 03rd March, 2017

Vidyut Jamwal, Adah Sharma, Freddy Daruwala, Thakur Anoop Singh, Esha Gupta, Adil Hussain, Suhail Nayyar
Director: Deven Bhojani
Producer: Vipul Amrutlal Shah
India's most wanted Black Money agent, Vicky Chaddha gets arrested in Malaysia and is kept in a safe house by the Malaysian authorities along with his wife. A team of four is being sent to Malaysia to bring them to India. A man uses his combat skills to eradicate black money, which has been siphoned to banks abroad.

Jeena Isi Ka Naam Hai (Hindi)

Release Date: 03rd March, 2017

Himansh Kohli, Manjari Fadnis, Arbaaz Khan, Prem Chopra, Ashutosh Rana
Director: Keshav Panneriy
Producer: Purnima Mead, Stanton Mead
The story of jeena isi ka naam hai starts from a small town of rajasthan and moves to the city of dreams mumbai and then on to the city that never sleeps new york. This film is about having dreams, aspirations and the gumption to realize those dreams against all odds through sheer dint of focus and hard work.

Rangoon (Hindi)

Release Date: 24th February, 2017

Saif Ali Khan, Shahid Kapoor, Kangana Ranaut
Director: Vishal Bhardwaj
Producer: Sajid Nadiadwala, Vishal Bhardwaj
"Rangoon" is an epic love story, taking a beautiful film star from the film sets of 1944 Bollywood to the jungles of the India-Burma border where she must entertain the English and Indian troops. A love triangle forms against the backdrop of the Second World War.

Guardians The Superheroes (English / Hindi)

Release Date: 24th February, 2017

Sebastien Sisak, Sanzhar Madiyev, Anton Pampushnyy, Alina Lanina, Valeria Shkirando, Stanislav Shirin, Vyacheslav Razbegaev
Director: Sarik Andreasyan
Producer: Sarik Andreasyan, Gevond Andreasyan, Vladimir Polyakov, Max Oleinikov, Nikita Argunov
The Guardians a group of superheroes created in the secret labs during the Cold War gather to save the world from the villainous maniac August Kuratov and prevent nuclear disaster.

Wedding Anniversary (Hindi)

Release Date: 24th February, 2017

Nana Patekar, Mahi Gill
Director: Shekhar S. Jha
Producer: Bharat Shah
Kahani met her Prince Charming Nirbhay in Goa for the first time and fell in love. Journey together has been excellent and today is their first wedding anniversary. They want to celebrate their year-long togetherness and relive every moment.

Mona Darling (Hindi)

Release Date: 24th February, 2017

Anshuman Jha, Divya Menon, Suzanna Mukherjee, Sanjay Suri
Director: Shashi Sudigala
Producer: First Ray Films
A horror-thriller set in the contemporary, post-cyber world, Mona Darling in a whodunit that questions the blurring lines diving real from virtual, good from evil and ultimately life from death.

The Ghazi Attack (Hindi)

Release Date: 17th February, 2017

Rana Daggubati, Taapsee Pannu, Kay Kay Menon, Rahul Singh, Kunal Kaushik
Director: Sankalp Reddy
Producer: Anvesh Reddy, Venkatramana Reddy, Prasad V Potluri, NM Pasha, Jagan Mohan
In 1971, a Pakistani submarine called the PNS Ghazi ventured into Indian waters with the ambition of destroying the INS Vikrant. What stopped them? The heroes aboard the Indian submarine S-21. It's the war you did not know about.

Running Shaadi (Hindi)

Release Date: 17th February, 2017

Amit Sadh, Taapsee Pannu, Arsh Bajwa
Director: Amit Roy
Producer: Ronnie Lahiri, Shoojit Sircar
A unique, endearing romantic comedy from the heart of small-town India, which unfolds as two young boys come up with 1 big idea.

Irada (Hindi)

Release Date: 17th February, 2017

Naseeruddin Shah, Arshad Warsi, Divya Dutta, Sharad Kelkar, Sagarika Ghatge
Director: Aparnaa Singh
Producer: Falguni Patel, Prince Soni
A mysterious bomb blast in a business tycoons factory prompts the state CM to hire an NIA officer. He meets an ex-army man seeking revenge for his dead daughter and a journalist demanding justice for her slain boyfriend. Nothing is what it seems. Will the officer able to uncover the conspiracy which threatens the future of the entire state?

Zenda Swabhimanacha (Marathi)

Release Date: 17th February, 2017

Akshay Kharat, Teshwani Vetal
Director: Vishwas Baban Ranjane
Producer: Ganesh Ranjane
Zenda Swabhimanacha, a film directed by Vishwas Ranjane. The film talks about the current education system and how the under-privileged children can get education in such situations.

Jolly LL.B 2 (Hindi)

Release Date: 10th February, 2017

Akshay Kumar, Annu Kapoor, Huma Qureshi, Saurabh Shukla
Director: Subhash Kapoor
Producer: Fox Star Studios
Inspired by true events that has happened in India, the sequel to the national award winning film Jolly LLB will see Jolly take up a huge case where he will fight against the corrupt and the powerful. The fight for what is right will not be an easy one for Jolly as he will realise he will be the last man standing up for justice against injustice.

Dhyanimani (Marathi)

Release Date: 10th February, 2017

Mahesh Manjrekar, Ashwini Bhave
Director: Chandrakant Kulkarni
Producer: Mahesh Manjrekar
What is the secret that has forced Sadanand and Shalan to stay away from the city, with their son Mohit? Why is Shalan so obsessive about the way her son Mohit is being raised? Yes, they are happy in their own world, but something sinister has always lurked around the corner. DHYANIMANI - a psychological thriller has all the answers.

Fugay (Marathi)

Release Date: 10th February, 2017

Swwapnil Joshi, Subodh Bhave, Prarthana Behere, Neeta Shetty
Director: Swapna Waghmare Joshi
Producer: Inderraj Kapoor
Love is always blind, be it between two best friends! The film stars Swapnil Joshi and Subodh Bhave in the leading roles. What kind of mayhem their unusual friendship will create will be seen in this film. This is a complete family entertainer.

Kung Fu Yoga (English)

Release Date: 3rd February, 2017

Jackie Chan, Aarif Rahman, Zhang Yixing, Sonu Sood, Miya Muqi, Disha Patani, Amyra Dastur
Director: Stanley Tong
Producer: Baribie Tung
Two professors team up to locate a lost treasure and embark on an adventure that takes them from a Tibetan ice cave to Dubai to a mountain temple in India

Baghtos Kay Mujra Kar (Marathi)

Release Date: 3rd February, 2017

Jitendra Joshi, Hemant Dhome, Aniket Vishwasrao, Akshay Tanksale
Director: Hemant Dhome
Producer: Gopat Taiwade Patil, Vaishnavi Jadhav
This film critiques contemporary attitudes to cultural heritage.

Raees (Hindi)

Release Date: 25th January, 2017

Shah Rukh Khan, Mahira Khan, Nawazuddin Siddiqui, Sunny Leone
Director: Rahul Dholakia
Producer: Ritesh Sidhwani, Farhan Akhtar, Gauri Khan
Criticizing the prohibition of alcohol, prostitution and illegal drugs in Gujarat, this film unfolds the story of a cruel and clever bootlegger, whose business is highly challenged by a tough cop.

Kaabil (Hindi)

Release Date: 25th January, 2017

Hrithik Roshan, Yami Gautam, Ronit Roy, Rohit Roy
Director: Sanjay Gupta
Producer: Rakesh Roshan
A blind man sets out to avenge the murder of his girlfriend.

Coffee With D (Hindi)

Release Date: 20th January, 2017

Sunil Grover, Zakir Hussain, Dipannita Sharma, Anjana Sukhani, Rajesh Sharma
Director: Vishal Mishra
Producer: Vinod Ramani
Coffee with D is a hilarious escapade where India's leading journalist Arnab and his team manage to interview the most dreaded Don, D! So sit back, but don't relax because India's most loved news reporter is going against the world's most wanted Don.

Ok Jaanu (Hindi)

Release Date: 13th January, 2017

Aditya Roy Kapur, Shraddha Kapoor
Director: Shaad Ali
Producer: Mani Ratnam, Karan Johar, Apoorva Mehta, Hiroo Yash Johar
Adi (ARK) & Tara (Shraddha Kapoor) move to Bombay to pursue their dreams. A chance meeting sparks off a heady, no strings attached romance until their careers pull them apart. Will ambition prevail over matters of the heart?

Haraamkhor (Hindi)

Release Date: 13th January, 2017

Nawazuddin Siddiqui , Sweta Tripathi
Director: Shlok Sharma
Producer: Anurag Kashyap, feroze Alameer, Gurmeet Amarpreet Kaur, Achin Jain
An unlikely love triangle unfolds when married professor, Shyam, has an illicit affair with his student, Sandhya, who in turn is trying to be wooed by her classmate Kamal. Set in a small town in Madhya Pradesh, Haraamkhor is a prohibited love story witnessed through the eyes of two adolescents.

Friend Request (English / Hindi Dubbed)

Release Date: 6th January, 2017

Alycia Debnam-Carey, William Moseley, Connor Paolo, Brit Morgan, Brooke Markham, Sean Marquette, Liesl Ahlers, Shashawnee Hall
Director: Simon Verhoeven
Producer: Quirin Berg, Max Wiedemann
When a college student unfriends a mysterious girl online, she finds herself fighting a demonic presence that wants to make her lonely by killing her closest friends.

Zhalla Bobhata (Marathi)

Release Date: 6th January, 2017

Dilip Prabhavalkar, Sanjay Khapre, Kamlesh Sawant, Bhau Kadam, Mayuresh Pem, Reena Agrawal Cast
Director: Anup Jagdale
Producer: Sainath Rajadhyaksha, Mahendranath
The story revolves around Appa Zele, who is a barber in a small rural community. One day, Appa witnesses an incident involving a mysterious woman and this sends Appa in shock and he stops talking. In the mean time, every one in the village has something to hide.

Dangal (Hindi)

Release Date: 23rd December, 2016

Aamir Khan, Sakshi Tanwar, Fatima Sana, Shaikh, Sanya Malhotra
Director: Nitesh Tiwari
Producer: Aamir Khan, Kiran Rao, Siddharth Roy Kapur
Dangal is an extraordinary true story based on the life of Mahavir Singh and his two daughters, Geeta and Babita Phogat. The film traces the inspirational journey of a father who trains his daughters to become world class wrestlers.

Wajah Tum Ho (Hindi)

Release Date: 16th December, 2016

Sharman Joshi, Sana Khan, Gurmeet Choudhary, Rajneesh Duggal, Himanshu Malhotra, Prarthana Behere, Sherlyn Chopra, Zarine Khan
Director: Vishal Pandya
Producer: Bhushan Kuma, Krishan kumar
A group of people get entangled in a mystery when a murder is committed on live television.

Nagpur Adhiveshan (Marathi)

Release Date: 9th December, 2016

Makrand Anaspure, Ajinkya Deo, Mohan Joshi, Bharat Ganeshpure, Vinit Bonde, Chetan Dalvi, Amol Tale, Deepali Jagtap, Sneha Chavan
Director: Nilesh Raosaheb Jalamkar
Producer: Anil Keshavrao, Jalamkar Yayati Naik
Nagpur Adhiveshan- Ek Sahal' is an upcoming marathi movie based on the political situations in Nagpur. The film presents the yearly 'Nagpur Adhiveshan' in an entertaining way. This film promises to give us exciting inputs from this annual political event.

Kahaani 2 (Hindi)

Release Date: 2nd December, 2016

Arjun Rampal, Vidya Balan
Director: Sujoy Ghosh
Producer: Sujoy Ghosh, Jayantilal Gada
Directed by Sujoy Ghosh, Kahaani 2 once again stars Vidya Balan as the protagonist. The film however, is completely different from its prequel. Kahaan 2 also stars Arjun Rampal in a pivotal role. The story revolves around a single mother, whose daughter has been kidnapped by some anonymous person. In her quest to get her daughter back, past must be dug out.

Force 2 (Hindi)

Release Date: 18th November, 2016

John Abraham, Sonakshi Sinha, Tahir Raj Bhasin
Director: Abhinay Deo
Producer: Vipul Amrutlal Shah
The story opens when 3 undercover RAW agents are killed in synchronized assassinations across Asia. Tough-as-nails former cop Yash (John Abraham) then sets out to nab the mastermind, who is a mole in the Indian embassy, along with female officer Kiran (Sonakshi Sinha). They are like chalk and cheese with different working styles. Rebooting and building a strong franchise for Force, its second edition will witness larger-than-life action sequences and intense performances.

Tum Bin 2(Hindi)

Release Date: 18th November, 2016

Neha Sharma, Aditya Seal, Aashim Gulati
Director: Anubhav Sinha
Producer: Bhushan Kumar, Krishan Kumar, Anubhav Sinha
8 months after Taran lost her fiance Amar in a skiing accident in the French Alps that her family could really convince her to move on with life but Love stories are not simple. Love is a choice that the heart must make, not the mind. Taran is caught in the conflict of the two. The right answer is in the mind and the best answer is in the heart.

Kaul (Marathi)

Release Date: 18th November, 2016

Rohit Kokate, Makrand Kajrekar, Saudamini Tikle
Director: Aadish Keluskar
Producer: Cin2 Singh, Uma Mahesh Keluskar
An unknown man, commits a murder, leaves Mumbai, becomes a village schoolteacher,witnesses the Extraordinary, goes on a trip, to the Unknown.

Rock On 2 (Hindi)

Release Date: 11th November, 2016

Farhan Akhtar, Arjun Rampal, Shraddha Kapoor, Prachi Desai, Purab Kohli
Director: Shujaat Saudagar
Producer: Farhan Akhtar
Its been 8 years since Magik have performed. Come be a part of their musical journey to find out what brings them back on the stage. Relive the Magik!

Chaar Sahibzaade - Rise Of Banda Singh Bahadur (Hindi)

Release Date: 11th November, 2016

Animation
Director: Harry Baweja
Producer: Vansh Kataria
Witness an extraordinary tale of heroism unfold in this awe-inspiring story of one of historys greatest unsung heroes.

Dongri Ka Raja (Hindi)

Release Date: 11th November, 2016

Gashmeer Mahajani, Reecha Sinha, Ronit Roy, Sachin Suvarna
Director: Hadi Ali Abrar
Producer: PS Chhatwal, Filmy Keeda Productions
Celebrate an epic love story, with overwhelming machismo, set against the backdrop of the Dongri underworld that weaves a gripping tale with a twist.

Ishq Junoon - The Heat Is On (Hindi)

Release Date: 11th November, 2016

Rajveer Singh, Divya Singh, Akshay Rangshahi
Director: Sanjay Sharma
Producer: Anuj Sharma, Vinay Gupta
Ishq Junoon is Bollywood music thriller film based on threesome concept. Film is produced by Anuj Sharma and Vinay Gupta under the banner of Shantketan Entertainments and Vinr Films.

Ae Dil Hai Mushkil (Hindi)

Release Date: 28th October, 2016

Aishwarya Rai Bachchan, Ranbir Kapoor, Anushka Sharma
Director: Karan Johar
Producer: Hiroo Yash Johar,Karan Johar
A story about unrequited love - the shapes it takes, the ways it changes us and the exhilarating and often heartbreaking ride it takes us on. It is the journey of three characters, Ayan, Alizeh and Saba, as their lives intertwine and they navigate life, love and heartbreak.

Shivaay (Hindi)

Release Date: 28th October, 2016

Ajay Devgan, Sayesha Saigal, Erika Kaar, Abigail Eames, Vir Das, Girish Karnad, Saurabh Shukla
Director: Ajay Devgan
Producer: Ajay Devgan
Shivaay is the story of an extraordinary man in an extra ordinary circumstance.Young, cool, contemporary, swift and foolish, Shivaay, a Himalayan mountaineer, is an innocent everyman who is capable of transforming into a mean destroyer when he needs to protect his family.

Train To Busan (English)

Release Date: 21st October, 2016

Gong Yoo, Soo-An Kim, Yu-Mi-Jeong
Director: Yeon Sang-ho
Producer: Lee Dong-ha
While a zombie-virus breaks out in South Korea, a couple of passengers struggle to survive on the train from Seoul to Busan.

31st October (Hindi)

Release Date: 21st October, 2016

Vir Das, Soha Ali Khan
Director: Shivaji Lotan Patil
Producer: Harry Sachdeva
On 31st October 1984, the Prime Minister of India gets assassinated by her Sikh Security Guards. Politicians use this incident to spark public hatred towards the Sikhs, labelling them as traitors. Devender Singh and his family are stuck in their house as their city plummets.

Ek Tera Saath (Hindi)

Release Date: 21st October, 2016

Sharad Malhotra, Hritu Dudani, Melanie Nazereth, Vishwajeet Pradhan, Deepraj Rana, Gargi Patel, Aprajita Mahajan, Anubhav Dhir
Director: Arshad Siddiqui
Producer: Eyefaa Studio, Pradeep K Sharma, V. Nazareth
Today when all the palaces of Rajputana are modified into lavish heritage sites hotels, Prince Aditya Pratap Singhchose to not transform Darbar Palace into a hotel. He falls in love with a gorgeous lady Kasturi in Simla and marries her. However, Princess Kasturi dies in a fatal accident, yet her soul still resides in the palace. The palace is now known as a Horror Palace due to the various paranormal activities associated with it.

Final Cut of Director (Hindi)

Release Date: 21st October, 2016

Nana Patekar, Kajal Aggarwal
Director: K. Bharathiraja
Producer: Paul Pandian, Dr. Rajan
Final Cut is a suspense thriller revolving around incidents happening on and off a film set. Nana Patekar plays the role of the film director, while Kajal Aggarwal plays the role of a TV reporter.

My Father Iqbal (Hindi)

Release Date: 21st October, 2016

Narendra Jha, Komal Thakker, Paresh Mehta
Director: Suzad Iqbal Khan
Producer: Paresh Mehta
My Father Iqbal is based on a real life incident of an engineer from J&K`s PWD department who fulfills multiple responsibilities in his life. He is a husband, father and above all - a sincere and honest citizen.

Gandhigiri (Hindi)

Release Date: 21st October, 2016

Om Puri, Sanjay Mishra, Anupam Shyam, Mukesh Tiwari
Director: Sanoj Mishra
Producer: Sudhir Jain & Pratap Singh Yadav
The film tells the story of Rai Saheb, an NRI who returns to India. Rai Saheb is a strong believer in the principles given by Gandhiji. In India, Rai Saheb meets four different people who took wrong paths due to various circumstances.

Mmirsa (Hindi)

Release Date: 21st October, 2016

Kabir Bedi, Ranjeet, Farida Jalal
Director: Hemnt Praddeep
Producer: Latika Singh
Mmirsa is based on the true story of the Punjabi folk love of Mirza Sahiba, a reincarnation tale of Mirza-Sahiba who are born in the present time.

Kaul Manacha (Mrarathi)

Release Date: 21st October, 2016

Rajesh Shringarpure, Sameer Dharmadhikari, Amruta Patki, Vijay Gokhle,
Director: Bhimrao Mude
Producer: Rajesh Patil
The movie shows the struggle of a young artist. He comes from a village to the city to try his luck in acting. When he reaches the city he does odd jobs in a theater. He tries very hard to get a role in a play. He also attempts to audition in an acting competition.

Nivdung (Marathi)

Release Date: 21st October, 2016

Bhushan Pradhan, Sanskruti Balgude, Sara Shrawan ,Astad Kale
Director: Munnawar Bhagat
Producer: Munnawar Bhagat
The movie shows the struggle of a young artist. He comes from a village to the city to try his luck in acting. When he reaches the city he does odd jobs in a theater. He tries very hard to get a role in a play. He also attempts to audition in an acting competition.

Jalsa (Marathi)

Release Date: 21st October, 2016

Astuthosh S Raaj, Nikhil Wairagar, Bharat Ganeshpure, Sagar Karande
Director: Ashutosh S Raaj
Producer: Ashutosh S Raaj
Jalsa is the story of two youngsters Amar Khune Patil and Prem Chorte Patil who are extremely passionate about theatre and wish to revive an old classic drama. As the film unfolds, the viewers shall witness how Amar and Prems respective families oppose this dream of theirs.

Motu Patlu - King of Kings (Hindi)

Release Date: 14th October, 2016

Animation
Director: Suhas D. Kadav
Producer: Viacom 18 Motion Pictures
Best Friends Motu Patlu are the lovable awesome twosome residing in a small town in the heartland of India, known as Furfuri Nagariya. Entrapped in a plot with a runaway circus lion, a lion king trying to protect his kingdom and a greedy poacher who wants to ruin the jungle life - Motu Patlu must wage a battle to save the jungle.

Beiimaan Love (Hindi)

Release Date: 14th October, 2016

Sunny Leone, Rajniesh Duggall, Daneil Webber, Rajiv Verma
Director: Rajeev Chaudhari
Producer: Rajeev Chaudhari
BEIIMAAN LOVE is a dark love story exposing the `beiimaani` (betrayal) of love in current times. The story revolves around today`s strong independent woman and deals with human relationships and values of life. Sunny Leone plays the role of a young, ambitious, hardworking girl whose world suddenly comes crashing down due to deceit and harsh realities of life.

Saat Uchhakkey (Hindi)

Release Date: 14th October, 2016

Manoj Bajpayee, Anupam Kher, Kay Kay Menon, Annu Kapoor, Vijay Raaz, Aditi Sharma
Director: Sanjeev Sharma
Producer: Wave Cinemas, Crouching Tiger, Shital Bhatia
Saat Uchakkey is a comedy about seven thieves who are proud of their profession, and the complications they get into.

Anna (Hindi)

Release Date: 14th October, 2016

Shashank Udapurkar, Tanishaa Mukerji, Govind Namdev, Sharat Saxena
Director: Shashank Udapurkar
Producer: Manindra Jain, Shobhit Kumar, Shekhar Kumar, Uddipt Jain, Aniruddha Gaikar
A film based on the life of Indian social activist Kisan Baburao "Anna" Hazare.

Prem Sankat (Marathi)

Release Date: 14th October, 2016

Raj Surwade, Monalisa Bagal, Rahul Bhise, Ankita Parmar, Damini Dolas, Rajendra Sisatkar
Director: Datta Mirkute
Producer: Diksha Surwade
Prem Sankat is about predicaments in love. It captures all the feelings love, longing, pain, quest and sacrifice. Championing the cause of true love in the film is the debutant Raj Surwade. The story is about his struggles, fights and losses made for love interest played by Monalisa Bagal.

Ghantaa (Marathi)

Release Date: 14th October, 2016

Aroh Velankar, Amey wagh, Saksham kulkarni
Director: Shailesh Shankar Kale
Producer: Rohit Shetty
Ghantaa is a story about three friends, who have just graduated from college. They try their hand in betting to earn money. The film depicts how they get into a big mess and their coming across with three villains.

Mirzya (Hindi)

Release Date: 7th October, 2016

Harshvardhan Kapoor, Saiyami Kher, Anuj Choudhry, Art Malik, K. K. Raina, Om Puri, Anjali Patil
Director: Rakeysh Omprakash Mehra
Producer: Rohit Khattar, Rakeysh Omprakash Mehra, P.S. Bharathi, Rajiv Tandon
Inspired by the folk tale of `the legend of Mirza Sahiban`, MIRZYA is an epic action-romance set in contemporary times. The film unfolds filled with heightened drama and action packed sequences in the visually rich terrain of Rajasthan, contrasted with flashes of the fantastical universe of the folklore set in the awe-inspiring landscape of Ladakh.

Tutak Tutak Tutiya (Hindi)

Release Date: 7th October, 2016

Sonu Sood, Tamannaah Bhatia, Prabhu Dheva.
Director: A.L. Vijay
Producer: M. V. V. Satyanarayana, Kona Venkat, Prabhu Deva, Sonu Sood, Radhika Chaudhari, Deepshika Deshmukh, Dr. K. Ganesh
Tutak Tutak Tutiya is a story of Krishna, an executive working in Mumbai, and his ambition in life is to marry an ultra modern girl. But he ends up marrying a village girl due to unavoidable circumstances. He brings her to Mumbai and out of embarrassment he hides the news of his marriage and keeps his wife secretly in an apartment.

MSG - The Warrior Lion Heart (Hindi)

Release Date: 7th October, 2016

Gurmeet Ram Rahim Singh Ji Insan, Honeypreet Insan, Charanpreet Insan, Kainaat Insan.
Director: Gurmeet Ram Rahim Singh, Honeypreet Insan
Producer: C.P Arora Insan, Jitender Khurana Insan
As a warrior who seeks to establish the respect of women in society, Lion Heart or Sherdil travels across historic time zones and merges the future with the past. This movie is the third installment to the MSG series.

M.S. Dhoni: The Untold Story (Hindi, Tamil Dubbed & Telugu Dubbed)

Release Date: 30th September, 2016

Sushant Singh Rajput, Anupam Kher, Bhumika Chawla, Kiara Advani, Disha Patani
Director: Neeraj Pandey
Producer: Arun Pandey, Fox Star Studios
M.S. Dhoni: The Untold Story is a film based on the life of Indian cricketer Mahendra Singh Dhoni starring Sushant Singh Rajput in the title role. This is definitely a must-watch for cricket fanatics!

Banjo (Hindi)

Release Date: 23rd September, 2016

Riteish Deshmukh, Nargis Fakhri
Director: Ravi Jadhav
Producer: Krishika Lulla
Taraat, a local banjo player seeks fame, success, and money. In his pursuit, he crosses path with Christina who helps him accomplish his goals.

Parched (Hindi)

Release Date: 23rd September, 2016

Tannishtha Chatterjee, Radhika Apte, Surveen Chawla, Adil Hussain
Director: Leena Yadav
Producer: Ajay Devgan
In a rural Indian village called Ujhaas, three ordinary women - Rani, Lajjo and Bijli begin to break free from century-old traditions that have kept them locked in servitude.

Chapekar Brothers (Hindi)

Release Date: 23rd September, 2016

Akhilesh Jain, Sujata Thakkar, Abhijit Bhagat, Sanjhit Dhuri.
Director: Devender Kumar Pandey, Milan Ajmera
Producer: Ghanshyam Patel
The film revolves around Indian revolutionaries involved in the 1896 assassination of the British Plague Commissioner of Pune, W C Rand.

Wah Taj (Hindi)

Release Date: 23rd September, 2016

Shreyas Talpade, Manjari Fadnis, Hemant Pandey, Rajesh Sharma, Yusuf Hussain, Govind Pandey, Rajeev Verma, Prachee Pathak
Director: Ajit Sinha
Producer:Pawan Sharma, Abhinav Verma
Wah Taj deals with the ongoing plight and struggle of farmers and highlights their issues and the corrupt practices of the system and the government.

Mr. & Mrs. Unwanted (Marathi)

Release Date: 23rd September, 2016

Smita Gondkar, Rajendra Shisatkar, Ajay Aambekar, Shekhar Hardikar
Director: Dinesh Anant
Producer: Mitang Bhupendra Raval
A story of a corporate working couple, a catch between Profession & Personal Life. Riya and Rajesh are happily staying together at a friend's bungalow. Though they have booked a new house for themselves, but they haven't got its possession yet. Riya works as an event manager in an event company while Rajesh works in a private bank as a Manager.

One Way Ticket (Marathi)

Release Date: 23rd September, 2016

Shashank Ketkar, Amruta Khanvilkar, Sachit Patil, Gashmeer Mahajani, Neha Mahajan
Director: Kamal Nathani
Producer: Madhu Nathani, Kamal Nathani
One Way Ticket is a suspense and romantic thriller. It is a story of intertwined destinies that promises to take you on an exciting journey of 6 unexpected strangers on a cruise.

Pink (Hindi)

Release Date: 16th September, 2016

Amitabh Bachchan, Taapsee Pannu, Kirti Kulhari, Andrea Tariang
Director: Aniruddha Roy Chowdhury
Producer: Rashmi Sharma, Shoojit Sircar
The story is about a girl, Taapsee Pannu who falls in love with Rajveer, played by Angad Bedi . One night, he and his friends get drunk and try to molest her two roommates and her, which leads to an accident. Following this, Deepak (Amitabh Bachchan) who is a lawyer, takes it upon himself to fight the girls` case against these manipulative, influential boys.

Raaz Reboot (Hindi)

Release Date: 16th September, 2016

Emraan Hashmi, Kriti Kharbanda, Gaurav Arora
Director: Vikram Bhatt
Producer: Mukesh Bhatt, Mahesh Bhatt, Vishesh Bhatt, Bhushan Kumar, Krishan Kumar
Raaz Reboot is a horror film that revolves around a married couple living in Romania. Shaina and Rehaan begin to hide something from each other…

Photo Copy (Marathi)

Release Date: 16th September, 2016

Chetan Chitnis, Parna Pethe, Vandana Gupte, Dr.Girish Oak, Jaywant Wadkar, Anshuman Joshi, Manmeet Pem, Aashay Kulkarni
Director: Vijay Maurya
Producer: Akash Rajpal, Neha Rajpal
Photocopy is a light-hearted story of two identical twin sisters. They look the same but are quite different from each other and that's where the fun begins.

Yaari Dosti (Marathi)

Release Date: 16th September, 2016

Hansraj Jagtap, Akash Waghmode, Mitali Mayekar, Sandeep Gaikwad
Director: Shantanu Anant Tambe
Producer: Bhavana Bipin Shah, Sarika Vinod Tambe
Yaari Dosti is about four boys and their friendship. Gatar and Nala are two tapori Mumbaiyya boys, aged between 12-15 years. Gatar, Nala and many other kids of their age are forcibly made to work for a traffic signal mafia run by Sayyed Fatela.

Baar Baar Dekho (Hindi)

Release Date: 9th September, 2016

Katrina Kaif, Sidharth Malhotra
Director: Nitya Mehra
Producer: Karan Johar, Ritesh Sidhwani, Farhan Akhtar
What would you do if you could see the future of your relationship? Jump on this roller coaster ride with Jai and Diya as they ride the ups and down of their relationship through the test of time.

Freaky Ali (Hindi)

Release Date: 9th September, 2016

Nawazuddin Siddiqui, Amy Jackson, Arbaaz Khan, Nikitin Dheer, Jackie Shroff
Director: Sohail Khan
Producer: Sohail Khan
The film is the story of an underdog who becomes a game changer, a poor man who takes on a rich mans sport golf

Akira (Hindi)

Release Date: 2nd September, 2016

Sonakshi Sinha, Konkona Sen Sharma, Anurag Kashyap
Director: A.R. Murugadoss
Producer: A.R. Murugadoss
An action thriller in which a self-reliant college student takes on corrupt police officers single-handedly to prove her innocence.

Yea Toh Two Much Ho Gaya (Hindi)

Release Date: 2nd September, 2016

Arbaaz Khan, Jimmy Sheirgill, Pooja Chopra, Murli Sharma
Director: Anwer Khan
Producer: Mudal Unwala and Ali Unwala
Lookalike twin brothers living in two parts of the world get trapped in some unwitting situations.

Aata Majhi Hatli (Marathi)

Release Date: 2nd September, 2016

Bharat Jadhav, Ruchita Jadhav
Director: Mahendra Devlekar
Producer: Shaleen Singh and Aditya Narayan Singh
Aata Majhi Hatli is the story of a simple and honest auto driver - Shankar and an independent, modern and arrogant young woman - Neha who meet accidentally.They don't get along at all and yet destiny has them meeting over and over again. To know if Neha and Shankar get along or hate each other forever, watch Aata Majhi Hatli.

Faqt Tujhyach Sathi (Marathi)

Release Date: 2nd September, 2016

Siyaa Patil, Yash Kapoor, Leena B, Ankita Tare, Nafe Khan.
Director: S. Pyarelal, S.R. Jagannath
Producer: Kanak S. Patel, Rajendra Rawat, Milind Pande, Omprakash Singh
Arranged marriage has been an essential part of Indian culture since decades, but the thinking of today's generation is quite different. Today, the youth is more attracted towards being in a live-in relationship.

A Flying Jatt (Hindi)

Release Date: 25th August, 2016

Tiger Shroff, Jacqueline Fernandez, Nathan Jones
Director: Remo D'Souza
Producer: Ekkta Kapoor, Shobha Kapoor, Sameer Nair, Aman Gill
Turning the concept of a Superhero on its head, A Flying Jatt is a fantastic account of India`s youngest superhero. He also happens to be the one-of-a-kind reluctant superhero who is... Scared of heights! Funny and Fierce in equal measure this Jatt kicks butt as he rids the world of evil. Until one day he meets the Supervillain - Raka, and the face-off of the century begins!

Mechanic Resurrection (English)

Release Date: 25th August, 2016

Jason Statham, Jessica Alba, Tommy Lee Jones, Michelle Yeoh.
Director: Dennis Gansel
Producer: John Thompson, Robert Earl, David Winkler, William Chartoff
Arthur Bishop returns as the Mechanic in the sequel to the 2011 action thriller. When the deceitful actions of a cunning but beautiful woman force him to return to the life he left behind, Bishops life is once again in danger as he has to complete an impossible list of asassinations of the most dangerous men in the world.

Warrior Savitri (Hindi)

Release Date: 25th August, 2016

Niharica Raizada, Lucy Pinder, Rajat Barmecha, Om Puri
Director: Param Gill
Producer: Upender Maheshwari & Dr. Bobby Kanda
A modern day adaptation of the ancient fable of Savitri and Satyavaan, set in the picturesque locales of Las Vegas.Mounted on a huge scale, this is a female-centric action thriller directed by the award winning director Param Gill.

Kanha (Marathi)

Release Date: 26th August, 2016

Vaibhav Tatwawdi, Gashmeer Mahajani, Gauri Nalawade, Sumedh Wani, Kiran Karmarkar, Prasad Oak
Director: Avadhoot Gupte
Producer: Pratap Sarnaik
Kanha is based on the festival of Dahi Handi, which is very popular in Maharashtra. The film is about this festival, the politics involved in it and the way it has become an integral part in the life of the Marathi Manoos.

Happy Bhag Jayegi (Hindi)

Release Date: 19th August, 2016

Diana Penty, Momal Sheikh, Abhay Deol, Jimmy Shergill, Ali Fazal
Director: Mudassar Aziz
Producer: Anand L. Rai, Krishika Lulla
A girl decides to sprint out of her own wedding and has two countries chasing after her! Watch Happy jump borders and raise a storm!

Mohenjo Daro (Hindi)

Release Date: 12th August, 2016

Hrithik Roshan, Sonakshi Sinha, Pooja Hegde, Kabir Bedi, Arunoday Singh
Director: Ashutosh Gowariker
Producer: Siddharth Roy Kapur, Sunita Gowariker
During the Pre-historic Indus Valley, in 2016 BC, the evil greed of a man is about to destroy one of the oldest cities in the ancient world, Mohenjo Daro. A young indigo farmer, Sarman, enters the city and meets Chaani, the daughter of the Priest, predicted to be the Origin of a New Society. Sarman, in his attempt to win Chaanis love, uncovers the secrets nobody was ever supposed to know - about Chaani, about Mohenjo Daro and about his own past!

The Legend Of Michael Mishra (Hindi)

Release Date: 5th August, 2016

Arshad Warsi, Aditi Rao Hydari, Boman Irani ,Kayoze Irani
Director: Manish Jha
Producer: Kishor Arora, Shareen Mantri Kedia
The film tells the story of a fool hardy kidnapper based out of Bihar who has an extremely small brain but a very big heart and the roller coaster journey he undergoes in his quest for love. His `legendary` efforts coupled with crazy twists of fate makes this one of the most anticipated desi rom-coms of the year.

Budhia Singh Born To Run (Hindi)

Release Date: 5th August, 2016

Manoj Bajpayee, Tillotama Shome
Director: Soumendra Padhi
Producer: Viacom 18 Motion Pictures
A biopic about Budhia Singh, the world's youngest marathon runner whose story garnered controversy and inspiration around the world. It is based on wonder boy Budhia Singh, who ran 48 marathons, when he was only five-year-old.

Fever (Hindi)

Release Date: 5th August, 2016

Rajeev Khandelwal, Gemma Atkinson
Director: Rajeev Jhaveri
Producer: Ravi Agarwal, Mahesh Balekundri, Rajat Manjunath, Ajay Chabria
An assassin loses his memory in an accident. After which he wakes up knowing only his name and the company of a woman who wants to help him regain his identity. He has two mysterious women masquerading around him - Rhea and Kaavya.

Hai Apna Dil Toh Awara (Hindi)

Release Date: 5th August, 2016

Sahil Anand, Niyati Joshi, Vikram Koccher, Divya Choksey
Director: Monjoy Joy Mukerji
Producer: Deepakk R. Gupta, Neha D. Gupta, Monjoy Joy Mukerji
Hai Apna Dil Toh Awara is a slice of life in the lives of three couples who have their own point of views about life and when their thoughts collide, it's a Bull vs Matador fight to the finish for them.

Disco Sannya (Marathi)

Release Date: 5th August, 2016

Parth Bhalerao, Sanjay Khapre, Chitra Khare, Gauri Konge, Suhas Shirsat, Umesh Jagtap
Director: Niyaj Mujawar
Producer: Mr. Sachin Purohit, Mr. Abhijeet Kawthalkar
Shreyas Kale is an arrogant millionaire, while Disco Sannya is a 15 year old slum kid raised on the streets selling variety of products at the signals. The story of the film DISCO SANNYA is woven around these two individuals and the collision of their disparate worlds, arising out of a small spat between the two.

Taleem (Marathi)

Release Date: 5th August, 2016

Abhijeet Shwetchandra, Vaishali Dabhade, Mitali Jagtap, Vishnu Joshilkar
Director: Nitin Madhukar Rokade
Producer: Sudarshan Ingale, Sanjay Mulay, Jayaditya Giri, Nitin Madhukar Rokade
Hated and betrayed, witness the tale of an underdog wrestler who makes a comeback against all odds.The film promises a breath of fresh air and take a different look at the ancient game of Kushti.

1234 (Marathi)

Release Date: 5th August, 2016

Bhushan Pradhan, Priya Marathe, Vijay Kadam, Anshuman Vichare
Director: Milind Arun Kavade
Producer: Shailesh Pawar
Four different incidents happen around 15th August, Indias Independence Day. Are they connected? If yes, how do these stories affect each other and how do they end? Watch this thriller drama to find out.

Dishoom (Hindi)

Release Date: 29th July, 2016

Jacqueline Fernandez, John Abraham, Varun Dhawan
Director: Rohit Dhawan
Producer: Sajid Nadiadwala
When India's top batsman goes missing in the Middle East, two cops from either side of the Arabian Sea team up for a 36 hour manhunt.

Love Ke Funday (Hindi)

Release Date: 29th July, 2016

Shaleen Bhanot,Rishank Tiwari,Harshvardhan Joshi,Rahul Suri,Samiksha Bhatnagar,Ritika Gulati,Sufi Gulati,Pooja Banerjee
Director: Indervesh Yogee
Producer: Faaiz Anwar, Prem Prakash Gupta
Love Ke Funday is a romantic comedy that deals with youngsters and their relationships. It deals with their commitment issues and fundays.

Lost & Found (Marathi)

Release Date: 29th July, 2016

Siddharth Chandekar, Spruha Joshi , Mohan Agashe, Mangesh Desai
Director: Ruturaj Dhalgade
Producer: Vinod Malgewar
The film is the love story of Manas and Naina, who are dealing with loneliness. Lost & Found empathises ignored human emotions with the motive of bringing happiness in the lives of lonely people.

Kabali (Hindi)

Release Date: 22nd July, 2016

Rajinikanth, Rathika Apte, Dhansika, Dinesh, Kalaiarasan
Director: Pa. Ranjith
Producer: Kalaipuli S.Thanu
Kabali is a gangster film starring Rajinikanth and Radhika Apte in the lead. This crime action film depicts the eternal victory of good over evil. The protagonist fights to bring justice to the people who suffer..

Madaari (Hindi)

Release Date: 22nd July, 2016

Irrfan Khan, Vishesh Bansal, Jimmy Shergill, Tushar Dalvi, Nitesh Pandey, Sadhil Kapoor
Director: Nishikant Kamat
Producer: Irrfan Khan, Shailesh Singh, Madan Paliwal, Sutapa Sikdar, Shailja Kejriwal
A man named Nirmal loses his family in a man-made disaster, he starts the journey of seeking answers asking for accountability which urges him to take revenge.

& Jara Hatke (Marathi)

Release Date: 22nd July, 2016

Mrinal Kulkarni, Siddharth Menon, Shivani Rangole and Indraneil Sengupta
Director: Prakash Kunte
Producer: Krishika Lulla and Ravi Jadhav
Sometimes love blooms once again at the most unlikely stages of ones life. These are stories that are a little bit, exceptional. And Jara Hatke is one such story.

Ishq Click (Hindi)

Release Date: 22nd July, 2016

Adhyayan Suman, Sara Loren, Keshav Arora, Sanskkriti Jain
Director: Anil Balani
Producer: Ajay Jaiswal, Satish Tripathi
Ishq Click is a romantic movie that revolves around a girl from Mumbai who struggles hard to become a top model. During her struggle, she meets a photographer who helps her out and in the process and also falls in love with her.

Great Grand Masti (Hindi)

Release Date: 15th July, 2016

Ritesh Deshmukh, Vivek Oberoi, Aftab Shivdasani, Urvashi Rautela, Pooja Bose, Shraddha Das, Mishti, Pooja Chopra, Sonal Chauhan, Sonali Raut.
Director: Indra Kumar
Producer: Ashok Thakeria, Indra Kumar, Ekta Kapoor, Shobha Kapoor
Great Grand Masti is the third film in the Masti trilogy. The Adult Comedy stars the terrific trio of - Riteish Deshmukh, Aftab Shivdasani and Vivek Oberoi. They meet Ragini (Urvashi Rautela) in a village. The movie revolves around how the trio find out that Ragini is not the hot girl she appears at first.

Kiran Kulkarni vs Kiran Kulkarni (Marathi)

Release Date: 15th July, 2016

Mohan Joshi, Subodh Bhave, Kranti Redkar, Avishkar Darwhekar, Priya Marathe & Namrata Awate
Director: Kanchan Adhikari
Producer: Kanchan Adhikari, Om Gahlot
Kiran Kulkarni (Kranti Redkar) is a con artist and an identity thief. One fateful day, she happens to steal the identity of Kiran Kulkarni (Subodh Bhave) and everything goes haywire.

Kerry On Kutton

Release Date: 1st July, 2016

Satyajeet Dubey, Aditya Kumar, Karan Mahavar, Aradhana Jagota, Shivam Pradhan, Deepraj Rana
Director: Ashok Yadav
Producer: Shashank Shekhar Singh
Four teenage lives are undergoing a distorted upbringing intertwined in Uttar Pradeshs small town of Baliya, which is also known as the city of rebels. Eventually, leading them into the dark zone of crime.

Shorgul (Hindi)

Release Date: 1st July, 2016

Jimmy Sheirgill, Eijaz Khan, Ashutosh Rana, Sanjay Suri
Director: Pranav Kumar Singh, Jitendra Tiwari
Producer: Swatantra Vijay Singh, Vyas Verma
Shorgul is a political drama, based on real life incidents that rocked the Nation with headlining news in the past. The film is set on the backdrop of Uttar Pradesh bringing to light sensitive subjects that have occurred in our country. In addition, it brings out some controversial Political Mind Games & Master strokes of high profile dignitaries.

Made In Maharashtra (Marathi)

Release Date: 1st July, 2016

Arun Nalawde, Bhau Kadam, Jeetu Gosavi, Pravin Garje, Priya gamre, Sheetal Gaikwad
Director: Nitesh Pawar
Producer: Ranjeet Yadhav
'Made In Maharashtra' film puts a clear light on how the two boys with good education but the influence of the filthy rich parents and a lack of social understanding or we may say a poor upbringing gets exposed to a world which they think is fun but to the society and the law of the country it is a serious crime as a result of which they get caught red handed by police and here starts the whole process.

Raman Raghav 2.0 (Hindi)

Release Date: 24th June, 2016

Nawazuddin Siddiqui, Vicky Kaushal, Sobhita Dhulipala.
Director: Anurag Kashyap
Producer: Anurag Kashyap, Vikas Bahl, Vikramaditya Motwane, Madhu Mantena
Set in present day Mumbai, this psychological thriller follows the life of a serial killer Ramanna who is inspired by an infamous serial killer from the 1960s, Raman Raghav. His strange obsession with Raghavan, a young cop keeps growing as he closely follows him without his knowledge and often creates situations where both of them come face to face.

Junooniyat (Hindi)

Release Date: 24th June, 2016

Yaami Gautam, Pulkit Samrat
Director: Vivek Agnihotri
Producer: Bhushan Kumar
Junooniyat is a musical love story and set against an army backdrop. Pulkit Samrat plays an army captain, who rescues a girl from drowning, who is Yami Gautam. The two end up fighting with each other all the time and in the middle of all the fight the love blossoms. It will be interesting to see their offbeat chemistry on the big screen.

7 Hours to Go (Hindi)

Release Date: 24th June, 2016

Sandeepa Dhar, Shiv Pandit, Natasa Stankovic
Director: Sourabh Varma
Producer: Nitika Thakur
The film is a fast paced investigative thriller set in Mumbai, present day. Inspired by true event, the film revolves around a hostage crisis and what happens within 7 hours after that incident.

Dil Toh Deewana Hai (Hindi)

Release Date: 24th June, 2016

Raj Babbar, Hyder Khan, Sudha, Zeennat Aman.
Director: Raja Bundela
Producer: Deepak Sharma, Aradhana Sharma
Raja (Haider Khan) is a guy who has always remained a 'good friend' to most of the girls, that is if they have not already beaten him up! He has always been shy, never to open his heart out. Raja meets the girl of his dreams Anamika (Sada) in tube in Malaysia.

Ekk Albela (Marathi)

Release Date: 24th June, 2016

Vidya Balan, Mangesh Desai as Bhagwan Dada, Vidhyadhar Joshi, Prasad Pandit, Swapnil Rajshekhar, Vighnesh Joshi, Shekhar Phadke, Shriram Kolhatkar, Arun Bhadsavle
Director: Shekhar Sartandel
Producer: Dr Monish Babre
Ek Albela is the untold story of Bhagwan Abaji Palav, popularly known as Bhagwan Dada or Master Bhagwan, the first dancing super star of Indian Cinema. The movie features award winning versatile actors Mangesh Desai as Bhagwan Dada and Vidya Balan as Geeta Bali.

Udta Punjab (Hindi)

Release Date: 17th June, 2016

Shahid Kapoor, Alia Bhatt, Diljit Dosanj and Kareena Kapoor
Director: Abhishek Chaubey
Producer: Shobha Kapoor, Ekta Kapoor, Anurag Kashyap, Vikramaditya Motwane, Madhu Mantena, Vikas Bahl
A story that revolves around drug abuse in the affluent North Indian state of Punjab and how the youth there have succumbed to it en masse resulting in a socio-economic decline.

Dhanak (Hindi)

Release Date: 17th June, 2016

Hetal Gada, Krrish Chhabria, Flora Saini
Director: Nagesh Kukunoor
Producer: Manish Mundra
Having garnered worldwide acclaim and several international awards, Dhanak, produced by Drishyam Films, revolves around the eight-year old visually-impaired boy Chotu and his 10-year-old sister Pari, who has promised her younger brother, that he will be able to see by the time he turns nine. Cheerful, spirited and cheeky, Chotu is the life of his small village in Rajasthan, while Pari is his eyes and his best friend.

The Monkey King 2 (English / Hindi Dubbed)

Release Date: 17th June, 2016

Kelly Chen, Shaofeng Feng, Aaron Kwok
Director: Cheang Pou-soi
Producer: Kiefer Liu
The film is based on selected chapters of Wu Chengens classical novel Journey to the West and will tell the story of how the young monk Tang Sanzangs travels brings him to the Five fingers mountain and meets Sun Wukong where hes trapped beneath. It is there that they will form a bond as Master and disciple.

Luv U Alia (Hindi)

Release Date: 17th June, 2016

V Ravichandran, Bhumika Chawla, Sangeeta Chauhan, Kiran Chandan, Sunny Leone.
Director: Indrajith Lankesh
Producer: Magic Cinema Motion Picture Production Pvt. Ltd.
Luv U Alia, is the story of modern day society, where parents are too busy making their livelihood. Dr. Ravi (Ravichandran), who is immensely dedicated towards work, has very little time for family. His wife Bhoomi (Bhoomika Chawla), feels neglected and divorces him. Luv U Alia is a highly entertaining family drama and has a strong social message for this digital age society.

Bernie (Marathi)

Release Date: 17th June, 2016

Tejaswini Lonari, Neelkanti Patekar, Rajan Tamhane, Savita Malpekar.
Director: Neelima Lonari
Producer: Shivam Lonari
Bernie is a glamorous Goan college girl who is always happy. Bernie falls in love with a college student and they love each other a lot. Due to a promise made to her father, she has to leave everyone and her journey to success forms the plot of the movie.

Bhouri (Hindi)

Release Date: 17th June, 2016

Raghuveer Yadav, Masha Paur, Aditya Pancholi, Kunika, Shakti Kapoor, Mohan Joshi, Mukesh Tiwari, Manoj Joshi, Sitaram Panchal
Director: Jasbir B Bhati
Producer: Chandrapal Singh
Set against the background of the plight of a women in rural India, a story of a 22 year old woman whose fair complexion and sharp feature became painful.

Pindadaan (Marathi)

Release Date: 17th June, 2016

Siddharth Chandekar, Manava Naik, Prasad Pandit
Director: Prashant Patil
Producer: Uday Pictures
Pindadaan is a mystical love story between Ashutosh, Ruhi and Anna. It is a story of eternal love, faith, waiting and liberation!

Teen Taal - A Journey in The Footsteps of A Father (Hindi)

Release Date: 17th June, 2016

Gaurav Chowdhary, Shakirul Alam, Ravi Shankar Chowdhary, Neha Kargeti.
Director: Shakirul Alam
Producer: Mohammed Shah Alam
A classical musician in Delhi struggles to take his music forward and his son attempts to revive his unfinished dream.

Te3n (Hindi)

Release Date: 10th June, 2016

Amitabh Bachchan, Nawazuddin Siddiqui, Vidya Balan, Sabyasachi Chakrabarty
Director: Ribhu Dasgupta
Producer: Sujoy Ghosh, Gulab Singh Tanwar, Hyunwoo Thomas Kim, Suresh Nair, Sameer Rajendran, Gauri Sathe
TE3N is a gripping thriller that brings together these two parallel investigations into the 2 kidnappings and builds up into an explosive, emotionally-charged film. A grandfather, police officer and a priest join hands to investigate and find a missing child.

Do Lafzon Ki Kahani (Hindi)

Release Date: 10th June, 2016

Randeep Hooda, Kajal Aggarwal
Director: Deepak Tijori
Producer: Jayantilal Gada, Dhiraj Shetty, Avinaash V Rai, Deepak Tijori, Dhaval Jayantilal Gada
Centered on ex-mixed martial arts artist Sooraj (Randeep Hooda) and sculptor Jenny (Kajal Aggarwal). Their fate intertwines when their past is revealed in their blooming relationship.

Teen Taal - A Journey in The Footsteps of A Father (Hindi)

Release Date: 17th June, 2016

Gaurav Chowdhary, Shakirul Alam, Ravi Shankar Chowdhary, Neha Kargeti.
Director: Shakirul Alam
Producer: Mohammed Shah Alam
Cheater is a story of a constar from Pune. After conning almost everyone he knows, the Cheater has now decided to don the garbs of a sadhu or a wise man. He is turning a new leaf...or is he? Watch the rib-tickling comedy movie to know what unfolds next.

Duniya Geli Tel Lavat (Marathi)

Release Date: 10th June, 2016

Siddharth Jadhav, Mansee Deshmukh, Sammeer Sumantt
Director: Pravin Raja Karale
Producer: Pritam Anil Dev
A comedy film directed by Pravin Raja Karale, starring Siddharth Jadhav and Maansi Deshmukh in the lead roles.

Housefull 3 (Hindi)

Release Date: 3rd June, 2016

Akshay Kumar, Abhishek Bachchan, Riteish Deshmukh, Lisa Haydon, Jacqueline Fernandez, Nargis Fakhri
Director: Sajid-Farhad
Producer: Sajid Nadiadwala
The film is a romantic comedy that revolves around three men who try to convince a father that they are a perfect match for his daughters.

Project Marathwada (Hindi)

Release Date: 3rd June, 2016

Om Puri, Govind Namdeo, Dilip Tahil, Kunal Seth, Seema Biswas
Director: Bhavin Wadia
Producer: Prakash Patel
Project Marathwada is the story of a Marathwada-based indebted farmer, who comes to Mumbai in hope of being helped by the Government after the suicide of his son. The story takes a turn when he comes across four college students who are making a documentary on the same subject.

Lalbaugchi Rani (Marathi)

Release Date: 3rd June, 2016

Veena Jamkar, Prathamesh Parab, Neha Joshi, Parth Bhalerao, Ashok Shinde
Director: Laxman Utekar
Producer: Boney Kapoor, Sunilmanchanda
Lalbaugchi Rani is the story of Sandhya, a girl who gets lost in Mumbai. During this unusual adventure, she manages to change the lives of people she meets.

Youth Badal Ghadvaychi Takad (Marathi)

Release Date: 3rd June, 2016

Akshay Waghmare, Neha Mahajan, Akshay Mhatre, Meera Joshi, Shashank Jadhav, Ketaki Narayan, Satish Pulekar, Vikram Gokhale
Director: Rakesh Kudalkar
Producer: Sundar Sethuraman
A romantic film directed by Rakesh Kudalkar, starring Neha Mahajan, Akshay Waghmare, Meera Joshi, Akshay Mhatre, Shashank Jadhav and Ketaki Narayan in the lead roles.

Phobia (Hindi)

Release Date: 27th May, 2016

Radhika Apte, Satyadeep Mishra, Ankur Vikal, Yashaswani Dayama
Director: Pawan Kriplani
Producer: Viki Rajani
If you're not safe at home, and you're not safe outside, what do you do? Where do you go? Is it possible to face your fears? Find out in the spookiest psychological thriller of the year, Phobia, starring Radhika Apte.

Waiting (Hindi)

Release Date: 27th May, 2016

Kalki Koechlin, Naseeruddin Shah, Rajat Kapoor, Arjun Mathur, Suhasini Mani Ratnam
Director: Anu Menon
Producer: Priti Gupta, Manish Mundra
A retired professor whose wife has been in a coma for eight months meets a terrified young wife whose husband has slipped into coma after a sudden accident. Will grief drive them both insane, or can two lonely strangers support each other?

Veerappan (Hindi)

Release Date: 27th May, 2016

Sandeep Bharadwaj, Sachiin J Joshi, Usha Jadhav, Lisa Ray
Director: Ram Gopal Varma
Producer: Raina Sachin Joshi
Veerappan is an Indian docu-drama thriller based on the events leading to Operation Cocoon to capture or kill Indian bandit Veerappan. The story revolves around the search of Veerappan by a group of police officers headed by Kannan. Kannan is a non-conformist, one who would willingly flout rules as long as Veerappan is captured.

Fredrick (Hindi)

Release Date: 27th May, 2016

Prashant Narayanan, Tulna, Avinash Dhyani
Director: Rajesh Butalia
Producer: Manish Kalaria
The movie revolves around a 16-year-old boy named Maanav, he is strong and intelligent at the age of sixteen his behavior is much different when compared to others kids. He has a unique mind which makes other children fear that he will end their dreams. Finally in the end, Fredrick finds the real reason behind his behavior towards other kids.

Sarbjit (Hindi)

Release Date: 20th May, 2016

Aishwarya Rai Bachchan, Randeep Hooda, Richa Chadha, Darshan Kumaar
Director: Omung Kumar
Producer: Vashu Bhagnani, Bhushan Kumar, Omung Kumar, Krishan Kumar
Sarbjit Singh, an Indian resident of the Bhikhiwind village at the Indo-Pak border, was convicted as a terrorist by Pakistan's Supreme Court in 1991. After 22 years on death row, he was attacked by fellow inmates in jail and died in a Lahore hospital six days later. Watch Randeep Hooda play the title role and Aishwarya Rai Bachchan play his sister Dalbir Kaur.

Kaptaan (Punjabi)

Release Date: 20th May, 2016

Gippy Grewal, Monica Gill, Karishma Kotak, Pankaj Dheer, Kanwaljit Singh
Director: Mandeep Kumar
Producer: Tips Industries Ltd.
Kaptaan is the story of a lawyer who has adopted this profession due to parental pressure. The movie is an enthralling tale of his struggle to succeed, the challenge to prove himself to his father and a childhood love unfulfilled.

Paisa Paisa (Marathi)

Release Date: 20th May, 2016

Sachit Patil, Spruha Joshi, Milind Shinde, Aashish Newalkar, Pushkar Shrotri, Deepali Sayyad
Director: Joji Raechal Job
Producer: ShivVilas M. Chaurasiya
Paisa Paisa is a Marathi drama film that revolves around the one thing that is the root of all evil, money. Starring well known actor Sachit Patil in the lead, the film puts love, relationships and friendship to the test and will keep you glued to your seat.

Azhar (Hindi)

Release Date: 13th May, 2016

Emraan Hashmi, Karanvir Sharma, Prachi Desai, Nargis Fakhri, Lara Dutta
Director: Tony D'Souza
Producer: Shobha Kapoor, Ekta Kapoor
Azhar' is based on a few highly talked about incidents and facts in former Indian cricket captain Azharuddin's life, who ended up becoming the country's most controversial sportsman yet. From setting world records that are yet to be broken, to getting embroiled in the first ever match fixing scandal the country witnessed, the film traces Azhar's insurmountable highs and his tremendous lows.

Buddha in a Traffic Jam (Hindi)

Release Date: 13th May, 2016

Anupam Kher, Arunoday Singh, Mahie Gill, Anchal Dwivedi, Pallavi Joshi
Director: Vivek Agnihotri
Producer: Suresh Chukapalli, Vivek Agnihotri, Sharad Patel
Vikram is a happy-go-lucky management student from a top Business School of India who becomes an overnight sensation after a successful internet campaign against the radical fundamentalism of moral policing in India. This prompts his university teacher, Professor Ranjan Batki, to throw him a challenge for yet another internet campaign. A campaign that would help raise money via a non-profit Pottery Club for the poor people living in Maoists areas of India.

Dear Dad (Hindi)

Release Date: 13th May, 2016

Arvind Swamy, Himanshu Sharma, Ekavali Khanna, Aman Uppal, Bhavika Bhasin
Director: Tanuj Bhramar
Producer: Ratnakar M, Shaan Vyas
Dear Dad involves a father-son duo, 14 year old Shivam, and his 45 year old dad Nitin Swaminathan. The father-son duo embarks on an impromptu road trip from their home, in Delhi, to Mussorie (Uttarakhand), where Shivam attends boarding school. Unexpected confessions, weird strangers, accidental meetings, a drunken escapade and singing in the rain all these add up to a complicated and sweet tale.

Criminal (English)

Release Date: 13th May, 2016

Kevin Costner, Gary Oldman, Tommy Lee Jones, Alice Eve, Gal Gadot, Michael Pitt, Jordi Mollà Antje Traue, Scott Adkins, Amaury Nolasco
Director: Ariel Vromen
Producer: Chris Bender, Christa Campbell, Boaz Davidson, Mark Gill
Criminal is an action film that deals with the devastating repercussions of a memory implant experiment.

1920 London (Hindi)

Release Date: 6th May, 2016

Sharman Joshi, Meera Chopra, Vishal Karwal, Sushmita Mukherjee
Director: Toshi Sabri, Sharib Sabri
Producer: Sandeep Shandilya, Roshan Singh
Shivangi lives in London with her husband Veer Singh. One day, he receives a gift from Rajasthan. From then, strange things happen with Veer and his condition deteriorates. Shivangi, thinking that this is because of black magic, goes to Rajasthan and finds Jai, an exorcist and begs for help.Jai helps Shivangi and her possessed husband from the evil spirit of Jaidev forms the crux of the story.

Traffic (Hindi)

Release Date: 6th May, 2016

Manoj Bajpayee, Jimmy Sheirgill, Divya Dutta, Prosenjit Chatterjee, Sachin Khedekar, Kitu Gidwani
Director: Rajesh Pillai
Producer: Deepak Dhar, Sameer Gogate, Sameer Rajendran
Traffic is the story of a host of strange happenings at a traffic signal involving many different characters, some of them include a superstar, a journalist, a traffic cop etc. It is about how the lives of these individuals become intertwined and change in just one day. Traffic is inspired from an actual event that happened in Chennai.

One Night Stand (Hindi)

Release Date: 6th May, 2016

Sunny Leone, Tanuj Virwani, Nyra Banerjee
Director: Jasmine Moses D'souza
Producer: Pradeep Sharma, Furquan Khan
This film is about a 'one night stand' and focuses on how that one night changes the lives of the participants. Tanuj Virwani plays the role of a man who gets obsessed with the character played by Sunny Leone.

Baaghi (Hindi)

Release Date: 29th April, 2016

Shraddha Kapoor, Tiger Shroff, Sudheer Babu Posani
Director:Shabir Khan
Producer: Sajid Nadiadwala, Siddharth Roy Kapoor
Baaghi is the story of Ronny (Tiger Shroff), a rebellious 23-year-old from Delhi. Fearing his unruly and angry temperament his father sends him to a disciplinary academy set in a sleepy town in Kerala. While traveling to the academy he meets Siya (Shraddha Kapoor) who also carries a rebellious streak but nonetheless spark fly between them. Shortly after arriving at a martial arts academy, a troubled young man falls for the girl being wooed by his rival.

Shortcut Safaari (Hindi)

Release Date: 29th April, 2016

Jimmy Shergill, Manmeet Singh
Director: Amitabha Singh
Producer: Amitabha Singh
Shortcut Safari' is about adventures of a group of 7 urban children, between ages 10 to 14 years, who get stuck in a deep, dense forest while returning from a day long trip organised by the Nature Club of their School.

Santa Banta Pvt. Ltd.

Release Date: 22nd April, 2016

Vir Das, Boman Irani, Neha Dhupia, Lisa Haydon
Director: Akashdeep Sabir
Producer: Sheeba Akashdeep
A rib -tickling, present-day account of the misadventures of Santa and Banta, world renowned, albeit fictitious, funsters of jokelore. This is the first in the series - and in this film, Santa and Banta travel to Fiji Islands in a case of mistaken identity, as Indian Spies.Their hilarious mix-ups with the underworld, politicians and of course, various interesting ladies, with typical Punjabi music and flavor as a seasoning, results in a laugh-riot.

Bho Bho (Marathi)

Release Date: 22nd April, 2016

Prashant Damle, Subodh Bhave, Sharad Ponkshe,Ashwini Ekbote, Saurabh Gokhle,Sanjay Mone,Kishor Chaughule,Anuja Sathe.
Director: Bharat Gaikwad
Producer: Bharat Gaikwad
Bho Bho revolves around Sandy, a pet dog who is accused by the police, of having attacked and killed his mistress, and is to be put to sleep. But providence prevails, and Vyankatesh Bhonde (Prashant Damle), a private eye, with an emphatic insight into human and dog psychology, is asked to inquire into this case.

Ek Kutub Teen Minar

Release Date: 15th April, 2016

Bharat Jadhav, Vijay Chauhan, Sanchit Yadav, Shyam Thombre, Poornima Wavhal, Ashok Pavade, Nitin Paregaonkar, Priya Mungekar, Gauri Deshmukh, Gauri Kendre & Pooja Kadam
Director: Sunil Kamble
Producer: Manoj Yadav, Anil Singh
Ek Kutub Teen Minar is a drama film.

Love Games (Hindi)

Release Date: 8th April, 2016

Gaurav Arora, Patralekha, Tara Alisha Berry, Hiten Tejwani, Rukhsar Rehman
Director: Vikram Bhatt
Producer: Mukesh Bhatt, Mahesh Bhatt, Bhushan Kumar
Love Games is about a con couple which is manipulative and seductive. They go to Page 3 parties in search of a happy couple, only to break their relationship. It is here that they execute their plan 'Love Games.

Vrundavan (Marathi)

Release Date: 8th April, 2016

Raqesh Padmakar Bapat, Pooja Sawant, Vaidehi Parashurami, Mahesh Manjrekar, Ashok Saraf, Mohan Joshi, Sharad Ponkshe, Uday Tikekar, Bharat Ganeshpure Arati Solanki and Kumar Hedge
Director: T. L. V. Prasad
Producer: Raj Premi, Suniel Khandpur and Sandeep Sharma
A lovable goon, famous for his notorious ways, ends up being a hired boyfriend to a beautiful girl, who is supposed to be married to someone else but doesn't want to. A rented boyfriend, with his rented parents in Vrundavan - it is a recipe for a romantic comedy, packed with action and sass.

Ki and Ka (Hindi)

Release Date: 1st April, 2016

Kareena Kapoor, Amitabh Bachchan, Arjun Kapoor, Jaya Bhaduri, Rajat Kapoor, Swaroop Sampat
Director: R. Balki
Producer: R. Balki, Sunil Lulla
The film follows a young, married couple whose relationship challenges the gender roles placed upon women and men in Indian society.

Rangaa Patangaa (Marathi)

Release Date: 1st April, 2016

Makrand Anaspure, Nandita Dhuri, Abhay Mahajan, Bharat Ganeshpure
Director: Prasad Namjoshi
Producer: Swati Amol Gole, Madhavi Sameer Shetty, Rajesh Soiru Dempo
Rangaa Patangaa is the story of Jumman, played by Makarand Anaspure who is a farmer from the Vidarbha region of Maharashtra. The movie focuses on the changing situations that affect Jumman's life and work.

Rocky Handsome (Hindi)

Release Date: 24th March, 2016

John Abraham, Shruti Haasan, Nishikant Kamat, Sharad Kelkar
Director: Nishikant Kamat
Producer: John Abraham and Sunir Khetrapal
Rocky Handsome is the story of a man who is trying to rescue an eight-year-old girl. Since he shares a special bond with the little girl, he sets out to tackle the drug mafia alone.

Well Done Bhalya (Marathi)

Release Date: 24th March, 2016

Nandkumar Solkar, Ramesh Dev, Sanjay Narvekar, Alka Kubal, Ganesh Jadhav, Mitali Jagtap, Sanjay Khapare, Anshuman Vichare, Sharad Ponkshe, Namrata Jadhav, Rajesh Kamble
Director: Nitin Kamble
Producer: Chaitali K. and Amol Kale
Bhalya, a boy from a small village in Maharashtra, aspires to play Cricket professionally. The dream is not easy, but Bhalya's grit is inspiring. Will he be successful?.

Kapoor & Sons (Hindi)

Release Date: 17th March, 2016

Rishi Kapoor, Fawad Afzal Khan, Ratna Pathak, Rajat Kapoor, Sidharth Malhotra, Alia Bhatt
Director: Shakun Batra
Producer: Hiroo Yash Johar, Karan Johar, Apoorva Mehta
A 'family film' is a coming out film about two brothers from a dysfunctional family- one of them being gay. the film rolls out over a weekend where the family goes on a vacation and one of the brothers, the younger one played by Siddharth will finally reveal his sexuality.

Ek Yodha Shoorveer (Hindi)

Release Date: 11th March, 2016

Prithviraj, Prabhu Dheva, Genelia Dsouza, Vidya Balan, Tabu, Nithya Menon, Alexx ONeil, Amole Gupte.
Director: Santosh Sivan
Producer: Muvoz Creations and Glamour Still
The film is set in the backdrop of the warrior clans of Northern Kerala who belonged to the 16th century. It is the story of Chirakkal Kelu Nayanar, a man with a mission to kill Vasco da Gama. Kelu meets a Muslim warrior princess Ayesha of the Arackal Sultanate. Kelu has a legendary golden Urumi, made from the ornaments of dead women and children who were burnt alive in a ship that was going to Mecca. It was set on fire and sunk under the instructions from Vasco da Gama.

Teraa Surroor (Hindi)

Release Date: 11th March, 2016

Himesh Reshammiya, Farah Karimaee, Naseeruddin Shah, Shekhar Kapur, Kabir Bedi
Director: Shawn Arranha
Producer: Vipin Reshammiya, Sonia Kapoor
Teraa Surroor is set in Dublin, Ireland and narrates the story of Raghu, an assassin who has an emotional side to him. He travels to Dublin to save the love of his life Tara who gets framed in a conspiracy.

Phuntroo (Marathi)

Release Date: 11th March, 2016

Ketaki Mategaonkar, Madan Deodhar, Shivraj Waikar, Shivani Rangole, Ruturaj Shinde, Anshuman Joshi and Rohit Nikam
Director: Sujay S. Dahake
Producer: Krishika Lulla
Phuntroo is a love story with the backdrop of science fiction which is a completely new genre for Marathi films.

Jai Gangaajal (Hindi)

Release Date: 4th March, 2016

Priyanka Chopra, Rahul Bhat, Ayush Mahesh Khedekar
Director: Prakash Jha
Producer: Prakash Jha
The film features SP Abha Mathur (Priyanka Chopra) who is appointed the first female SP of Bankipur district, Bihar. She then goes against the Local MLA of Bankipur (Manav Kaul) and henchmen of Lakhisarai district. It is the story of a policewoman who happens to be from today's day and age.

Zubaan (Hindi)

Release Date: 4th March, 2016

Sarah Jane Dias, Vicky Kaushal, Manish Choudhary, Meghna Malik, Raaghav Chanana
Director: Mozez Singh
Producer: Guneet Monga, Shaan Vyas, Mozez Singh
The film is the coming of age story of a young boy (Vicky Kaushal) who loses his faith and develops a fear of music & his journey in fighting that fear and thus finding himself.

London Has Fallen (English & Hindi Dubbed)

Release Date: 4th March, 2016

Gerard Butler, Aaron Eckhart, Morgan Freeman
Director: Babak Najafi
Producer: Gerard Butler, Mark Gill, Danny Lerner,Matt O'Toole, Alan Siegel, Les Weldon
When the Prime Minister of Britain passes away under mysterious circumstances, his funeral becomes an international event, with several world leaders of the western world gathering to pay their respects. But this protected gathering is actually a part of a deadly assassination plan. Now, it is up to the U.S. Secret Service Agent Mike Banning (Gerard Butler) alongside U.S. Vice President V.P. Trumbull (Morgan Freeman) to protect their President Benjamin Asher (Aaron Eckhart) and put an end to this major conspiracy.

Aligarh (Hindi)

Release Date: 26th February, 2016

Manoj Bajpai, Rajkummar Rao, Aashish Vidyarthi, Sumit Gulati, Dilnaz Irani
Director: Hansal Mehta
Producer: Sunil Lulla, Sandeep Singh, Hansal Mehta
Aligarh is based on the true story of professor Siras, a teacher and an award winning poet. He was suspended from his job because of his sexual orientation and was only months away from retirement at the time of the incident.

Bollywood Diaries (Hindi)

Release Date: 26th February, 2016

Raima Sen, Salim Diwan, Ashish Vidyarthi
Director: K.D. Satyam
Producer: Dr. Sattar Diwan
Bollywood Diaries is a tribute to passionate aspiring actors. It chronicles the journey of three unrelated souls, who dream to make it big in Bollywood. The plot encompasses a guy working at a call-center in Delhi, a middle-aged government servant from Bhilai and a prostitute from Sonagachi Kolkata.

Tere Bin Laden - Dead or Alive (Hindi)

Release Date: 26th February, 2016

Manish Paul, Sikander Kher, Pradhuman Singh, Mia Uyeda, Piyush Mishra
Director: Abhishek Sharma
Producer: Pooja Shetty Deora, Aarti Shetty
Tere Bin Laden - Dead or Alive' is a first of its kind sequel to Tere Bin Laden as the stories of the first film and the second are linked but not in continuity. The structure of the film is such that one cannot call it a conventional sequel and that is why it is not being called part two. It can be called a spin-off and in that sense it is a first of its kind.

Rhythm (Hindi)

Release Date: 26th February, 2016

Adeel Chaudhry, Rinil Routh
Director: Vivek Kumar
Producer: Vivek Kumar
A quintessential teenage drama, Rhythm is a feel-good romantic musical. The film revolves around Avantika and her troupe, Nick, Reet, Buff, Arjun and Mark. With an inter-collegiate dance and music contest in the background, the film explores Awantikas vision of a perfect man and her dilemmas and insecurities.

Love Shagun (Hindi)

Release Date: 26th February, 2016

Anuj Sachdeva, Nidhi Subbaiah, Shamin Mannan, Vikram Kochhar, Manit Joura, Taran Bajaj, Simpy Singh
Director: Saandesh Nayak
Producer: Isha Nayak
Love Shagun is a romantic comedy about seven different definitions of love where the definitions are the characters themselves. This film encompasses the mental insecurities of today's youth and different emotional scenarios.

Babanchi Shala (Marathi)

Release Date: 26th February, 2016

Sayaji Shinde, Aishwarya Narkar, Shashank Shende, Kamlesh Sawant, Chhaya Kadam, Arti More, Umesh Bolake, Milind Adhikari, Kartik Chavan, Manjula Khetri, Kavita Chavan, Shreyas Raje
Director: R. Viraj
Producer: Vilas Mane and Umesh Nathani
Babanchi Shala is a film that deals with the lives of the inmates languishing in jail cells and the unjust treatment meted out to their loved ones by the society.

Neerja (Hindi)

Release Date: 19th February, 2016

Sonam Kapoor, Shabana Azmi, Shekhar Ravjiani
Director: Ram Madhvani
Producer: Atul Kasbekar, Shanti Sivaram Maini
Neerja is a portrayal on the life of the courageous Neerja Bhanot, who sacrificed her life while protecting the lives of 359 passengers on the Pan Am flight 73 in 1986. The flight was hijacked by a terrorist organization.

Loveshhuda (Hindi)

Release Date: 19th February, 2016

Girish Kumar, Navneet Kaur Dhillon, Tisca Chopra, Sachin Khedekar, Benaf Dadachanji, Devyani More, Farida Dadi, Kiran Thapar, Naveen Kasturia, Sachin Parekh
Director: Vaibhav Mishra
Producer: Vijay Galani
LoveShhuda movie revolves around two people who meet in three different places — London, Mauritius and Shimla — at three different times of their lives. They fall in love with each other despite the time and distance, but complications arise.

Mr. & Mrs. Sadachari (Marathi)

Release Date: 19th February, 2016

Vaibhav Tatwawdi, Prarthana Behere, Mohan Joshi, Vijay Andalkar, Uma Sardeshmukh, Uday Nene, Sumukhi Pendse, Prasad Jawde
Director: Ashish Wagh
Producer: Utpal Acharya and Ashish Wagh
The film is a remake of the Kannada hit - Mr. & Mrs. Ramachari. The story is of a couple who separate because the girl loses trust in the man's love and way of life. Are they able to reconcile their differences and come back together?

Fitoor (Hindi)

Release Date: 12th February, 2016

Tabbu, Akshay Oberoi, Aditya Roy Kapur, Katrina Kaif
Director: Dcm Sir, Abhishek Kapoor
Producer: Siddharth Roy Kapur
This story follows a young Kashmiri boy Noor, his muse Firdaus and a mercurial Begum, through love lost and realized over the course of two generations. The film, which is an adaptation of Charles Dickens' classic novel Great Expectations, features Tabu as Begum, which is based on the character of Miss Havisham.

Rishi Kapoor, Urvashi Rautela, Pulkit Samrat (Hindi)

Release Date: 12th February, 2016

Sunny Deol, Om Puri, Shivam Patil, Aanchal Munjal, Soha Ali Khan
Director: Divya Khosla Kumar
Producer: Bhushan Kumar
Sanam Re is the story of Akash, who is confused about love. His Daddu has been a big support in his life. He lives in a city now, and is unable to think clearly amidst all the chaos that a city brings. He decides to go to his birthplace, thus meeting the love of his life. Will he be able to win his lady love over? This Valentine's Day, celebrate love in all its glory with Sanam Re.

Poshter Girl (Marathi)

Release Date: 12th February, 2016

Sonalee Kulkarni, Jitendra Joshi, Aniket Vishwasrao, Siddharth Menon, Hemant Dhome, Sandeep Pathak, Akshay Tanksale and Hrishikesh Joshi.
Director: Sameer Patil
Producer: Hadi Ali Abrar, Pushpank Gawade
Poshter Girl takes you on a mad roller coaster ride of a quaint, little village in Maharashtra – Tekawde, which is ill-famous for female infanticide and as a result there are no girls left within the village. When the question of boys' marriage is on heat, a beautiful and Intelligent girl enters the scenario and changes everything. This is the story of the girl Rupali and her chosen 5 candidates who would do anything to win her heart.

Ghayal Once Again (Hindi)

Release Date: 5th February, 2016

Sunny Deol, Om Puri, Shivam Patil, Aanchal Munjal, Soha Ali Khan
Director: Sunny Deol
Producer: Dharmendra
Four innocent youngsters face the wrath of one of the nation's most powerful men when they voice their opinions about him. He threatens to destroy their lives and begins to harass them in every possible way. Only one man can help them - Ajay Mehra comes to their rescue and helps them to face their offender bravely.

Sanam Teri Kasam (Hindi)

Release Date: 5th February, 2016

Harshvardhan Rane, Mawra Hocane
Director: Radhika Rao, Vinay Sapru
Producer: Deepak Mukut
A musical romantic movie exploring the journey that ensues when the blue blooded boy Inder - 'Who wanted to love no one' crosses paths with Saru - 'Whom no one wanted to love'. All their lives they were waiting to meet, but they just didn't know it.

Mumbai Time (Marathi)

Release Date: 5th February, 2016

Umesh Kamat, Rahul Mehendale, Ramesh Bhatkar, Kishor Choughule, Mahesh Manjrekar, Deepak Shirke, Sanjay Mone
Director: Sushrut Bhagwat
Producer: Somnath Chitra
Mumbai Time is a film based on the journey of a well-educated middle class Marathi boy who is forced to be a part of the Mumbai Underworld in the 1980s.

Saala Khadoos (Hindi)

Release Date: 29th January, 2016

R. Madhavan, Ritika Singh, Mumtaz Sorcar
Director: Sudha Kongara Prasad
Producer: C. V. Kumar, S. Sashikanth
The story of a former boxer who quits boxing following a fallout with the authorities over the underlying politics but goes on to coach a fisherwoman to fulfill his dream through her.

Mastizaade (Hindi)

Release Date: 29th January, 2016

Sunny Leone, Tusshar Kapoor, Vir Das, Shaad Randhawa, Suresh Menon,Asrani, Riteish Deshmukh, Sushmita Mukherjee, Gizele Thakral, Vivek Vaswani
Director: Milap Zaveri
Producer: Pritish Nandy, Rangita Pritish Nandy
Two goofy guys fall in love with two women who look identical but have very different personalities.

Airlift (Hindi)

Release Date: 22nd January, 2016

Akshay Kumar, Nimrat Kaur, Feryna Wazheir
Director: Raja Krishna Menon
Producer: Nikhil Advani, Monisha Adwani, Aruna Bhatia, Madhu G. Bhojwani, Bhushan Kumar, Krishan Kumar, Vikram Malhotra
In 1990, Iraq invades Kuwait, leaving approx 1,70,000 Indians trapped. This is a true story of how Ranjit Katyal and India facilitate the largest human evacuation.

Kyaa Kool Hain Hum 3 (Hindi)

Release Date: 22nd January, 2016

Tushar Kapoor, Aftab Shivdasani, Mandana Karimi, Krishna Abhishek, Gizele Thakral, Claudia Ciesla
Director: Umesh Ghadge
Producer: Ekta Kapoor, Shobha Kapoor
The film is about Tusshar and Aftab, who are famous pornstars and lead a great life. But their thrilling life goes for a toss when Tusshar's girlfriend Mandana Karimi wants to get married to him. The rest of the story is how they try to convince her father that Tusshar is from a decent family...

Jugani (Hindi)

Release Date: 22nd January, 2016

Sadhana Singh, Siddhant Behl, Sugandha Garg
Director: Shefali Bhushan
Producer: Karan Grover, Manas Malhotra, Shefali Bhushan
Jugni (Firefly) is the beat of the soul, the free-flying spirit. Jugni is Vibhavari (Vibs). Vibs is a music director, working on her first big break in the Hindi film industry. When work and home affairs, with her live-in boyfriend Sid hit a high tide, Vibs hits the road with a glint of hope; to find music.

Guru (Marathi)

Release Date: 22nd January, 2016

Ankush Choudhary, Urmila Kanitkar
Director: Sanjay Jadhav
Producer: Sunil Lulla, Deepak Pandurang Rane
A young and smart small-time conman earns his livelihood by manipulating rich people but is also the king of hearts in his neighborhood. However, one fine day, he happens to witness a murder that changes his life.

Friends (Marathi)

Release Date: 15th January, 2016

Swapnil Joshi, Sachit Patil, Gauri Nalawade
Director: R. Madhesh
Producer: Sanjay Kelapure, R Madhesh, Prem Vyaas, Manish Chanda
Friends, as the name suggests, is about two young men who are best buddies. The film tells the story of their friendship and its ups and downs through the journey of life.

Shasan (Marathi)

Release Date: 15th January, 2016

Makarand Anaspure, Bharat Jadhav, Jitendra Joshi, Manava Naik, Siddharth Jadhav, Dr.Shriram Lagoo, Vrinda Gajendra, Vikram Gokhale, Mohan Joshi, Vinay Apte, Nagesh Bhosle
Director: Gajendra Ahire
Producer: Shekhar Pathak
Shasan is a political drama set at the backdrop of a dying factory. The game of politics is being played and how everyone involves gets entangled in this game forms the crux of the story.

Wazir (Hindi)

Release Date: 8th January, 2016

Amitabh Bachchan, Farhan Akhtar, Aditi Rao Hydari, Neil Nitin Mukesh, John Abraham
Director: Bejoy Nambiar
Producer: Vidhu Vinod Chopra
Wazir is a tale of two unlikely friends, a wheelchair-bound chess grandmaster and a brave ATS officer. Brought together by grief and a strange twist of fate, the two men decide to help each other win the biggest games of their lives. But there's a mysterious, dangerous opponent lurking in the shadows, who is all set to checkmate them.

Chhota Bheem Himalayan Adventure (Hindi)

Release Date: 8th January, 2016

Jigna Bhardwaj, Rupa Bhimani, Kaustav Ghosh, Rajesh Kava, Sabina Malik, Julie Tejwani
Director: Rusauro B. Adorable
Producer: Rajiv Chilaka, Samir Jain
Chhota Bheem and his friends set out for a vacation to Manali where they intend to play adventurous sports in the snow clad mountains of the Himalayas. In Manali, the powerful & conniving Hidimbak has an evil master plan to loot the kingdom and usurp the throne.

Dilwale (Hindi)

Release Date: 18th December, 2015

Kajol, Shah Rukh Khan, Varun Dhawan, Kriti Sanon
Director: Rohit Shetty
Producer: Gauri Khan
Dilwale is a Bollywood film starring Kajol, Shah Rukh Khan, Kriti Sanon and Varun Dhawan in the lead. The ensemble cast also includes talented actors like Johnny Lever, Boman Irani, Sanjay Mishra, Varun Sharma, Kabir Bedi, Vinod Khanna to name a few. Directed by Rohit Shetty, the film is an out and out entertainer with the heart of an eternal love story. So get ready to watch Dilwale on 18th December!

Bajirao Mastani (Hindi)

Release Date: 18th December, 2015

Ranveer Singh, Deepika Padukone, Priyanka Chopra, Mahesh Manjrekar
Director: Sanjay Leela Bhansali
Producer: Sanjay Leela Bhansali
It is truly a great time for cinema as once in every 50 years does a film of this caliber come from India. Promising to be not just a film, but an experience, Bajirao Mastani remains one of the most anticipated films in the history of Indian cinema. Sanjay Leela Bhansali is happy to introduce to audiences his longstanding dream starring Ranveer Singh, Deepika Padukone & Priyanka Chopra among others. The film backed by Eros International will transport audiences to a land of war, passion, grandeur and love.

Sorry Daddy (Hindi)

Release Date: 11th December, 2015

Shamim Khan,Tinu Verma,Mukesh Tiwari,Raghubir Yadav,Razzak Khan
Director: Shakur Sir, Vijay Pal
Producer: Wasim S. Khan
Set in the early 2014s, Sorry Daddy is a story around the turbulent relationship between inspector Ravi Sharma and children, a relationship which is affected by childrens issues with alcohol abuse and temperament.

Carry On Deshpande (Marathi)

Release Date: 11th December, 2015

Pushkar Shrotri, Hemlata Bane, Sagar Karande, Sanjay Khapre, Manasi Naik, Seema kadam, Snehal Gore, Jaywant Wadkar, Savita Malpekar, Vijay Kadam, Jayraj Nair
Director: Vijay Patkar
Producer: Ganesh Ramdas
A film with an unusual title, Carry On Deshpande is a paisa-vasool entertainer. All set to tickle your funny bone this season, Carry On Deshpande is going to be a hilarious entertainer!

Hate Story 3 (Hindi)

Release Date: 4th December, 2015

Sharman Joshi, Zarine Khan, Daisy Shah, Karan Singh Grover, Puja Gupta, Priyanshu Chatterjee
Director: Vishal Pandya
Producer: Bhushan Kumar
The story is about Aditya and Siya Singh who control the family business after the sad demise of Aditya's elder brother Vikram. Suddenly, an unknown businessman named Saurav Singhania enters their lives.The erotic revenge thriller takes the audience through relationships, love, hatred and vengeance.

Angry Indian Goddesses (Hindi)

Release Date: 4th December, 2015

Sandhya Mridul, Tannishtha Chatterjee, Sarah-Jane Dias, Anushka Manchanda, Amrit Maghera, Rajshri Deshpande
Director: Pan Nalin
Producer: Gaurav Dhingra
Angry Indian Goddesses is India's first female buddy movie with a fresh, realistic portrait of women in India today. A riotous roller-coaster ride of girl bonding; friendships, breakups, make-ups, passion, devastation, hesitation, terrorization and self-realization.

Cindrella (Marathi)

Release Date: 4th December, 2015

Rupesh Bane, Yashashwi Wengurlekar, Mangesh Desai, Janardan Parab, Yakub Sayed, Vineet Bhonde
Director: Kiran Nakti
Producer: Rupesh Bane, Yashashwi Wengurlekar, Mangesh Desai, Janardan Parab, Yakub Sayed, Vineet Bhonde
The movie is based on two orphan children from the slum area of Mumbai. Cindrella is the fantasy of a little girl. The movie explores the selfless love of siblings where the story becomes an oddly satisfying combination of the fantasy and reality, happiness and struggle. Rather than begging in front of people for a piece of bread, it is about the transformation hard work and education can bring.

X: Past Is Present (Hindi)

Release Date: 20th November, 2015

Rajat Kapoor , Aditi Chengappa , Bidita Bag , Gabriella Schmidt , Huma Qureshi , Neha Mahajan , Parno Mitra , Pia Bajpai , Pooja Ruparel , Radhika Apte , Richa Shukla , Rii , Swara Bhaskar , Anshuman Jha
Director: Sudhish Kamath, Raja Sen, Abhinav Shiv Tiwari, Anu Menon, Q., Hemant Gaba, Nalan Kumarasamy, Pratim D. Gupta, Rajshree Ojha
Producer: Sudhish Kamath, Manish Mundra, Shiladitya Bora
A filmmaker with a midlife crisis meets a mysterious young girl who reminds him of his first girlfriend at first, and subsequently of every girl. 'X: Past Is Present' is a one-of-its-kind feature where 11 Indian filmmakers with strikingly different cinematic styles have come together to make different parts of the same film. One story told through the eyes of 11 unique storytellers.

Prem Ratan Dhan Payo (Hindi) / Tamil & Telugu Dubbed)

Release Date: 12th November, 2015

Salman Khan, Sonam Kapoor, Neil Nitin Mukesh, Anupam Kher, Arman Kohli.
Director: Sooraj R Barjatya
Producer: Ajit Kumar Barjatya, Kamal Kumar Barjatya, Rajkumar Barjatya.
Prem 'Dilwala' is a happy-go-lucky man who does 'Ramleelas' in Ayodhya, India. he earns, he donates to a charitable fund which is run by Princess Maithili. He is enchanted by the simplicity of her nature, her way of leading a normal life and yet being brave enough to save people in the middle of floods. The film represents the unconditional love that all families must have for each other.

Run Bhuumi Champs Don't Cry

Release Date: 12th November, 2015

Himani Attri, Mansoob Haider, Bhagwan Tiwari.
Director: Prashant Singh Rathore
Producer: Deep Chaudhary.
This is the story of Bhoomi Kapoor, a 15 year old girl who is an athlete with a spirit that never dies.Her goal to win the Cross Country Championship is under a threat, thanks to the school's arrogant and rude sports teacher, coach Sikandar who has his own agenda.

Mumbai Pune Munbai 2 Lagnala Ya (Marathi)

Release Date: 12th November, 2015

Swapnil Joshi, Mukta barve, Prashant Damle, Mangal Kenkre, Vijay Kenkre, Asavari Joshi, Savita Prabhune.
Director: Satish Rajwade
Producer: Yashila Enterprises Pvt Ltd.
A sequel to the 2010 hit, Mumbai-Pune-Mumbai, this film will see Swapnil and Mukta back in their original roles from the first film. Some love stories never have a happy ending, but that's only because they never end! Come along to witness the love story that became a hit in 2010!.

Katyar Kaljaat Ghusali (Marathi)

Release Date: 6th November, 2015

Shankar Mahadevan, Sachin Pilgaonkar, Subodh Bhave, Amruta Khanvilkar, Mrunmayee Deshpande & Sakshi Tanwar.
Director: Subodh Bhave
Producer: Essel Vision & Ganesh Films.
A clash of two musical families, where in the end, music is the winner. Katyar Kaljat Ghusali depicts the story of the art of music suffering, which is uncannily narrated by a Dagger (Katyar).

Charlie Kay Chakkar Mein (Hindi)

Release Date: 6th November, 2015

Naseeruddin Shah, Amit Sial, Anand Tiwari, Subrat Dutta, Disha Arora, Anchal Nandrajog.
Director: Manish Srivastav
Producer: Karan Arora, Manish Srivastav, Amit Sial.
Our life revolves around perception of truth, in our lives we act only on our ability to judge the truth. Truth though is a fickle thing, paradoxically because it only occurs in absolution; rest is only our interpretation that allows us to live in a certain subjective truth.

Four Pillers Of Basement (Hindi)

Release Date: 6th November, 2015

Dillzan Wadia, Bruna Abdullah, Aaliya Singh, Zakir Hussain, Shawar Ali, Anant Jog, Shiva Rindan,
Director: Giresh Naik K
Producer: Gautam Bafna, Pravin Chudasama
Four Pillars of Basement is a psychological thriller that displays the frail and capricious nature of human beings. The protagonist Sameer is an extremely conniving person. He works as a security officer in a mall. Sameer has a crush on a girl named Riya, who works in one of the offices within the mall.

Ranbanka (Hindi)

Release Date: 6th November, 2015

Manish Paul, Ravi Kishan, Avya Agarwal, Navi Bhangu, Pooja Kasekar, Anita Sahgal, Rudra Kaushik, Pooja Chopra, Pooja Thakur
Director: Aryeman
Producer: Ajay Yadav
Rahul Sharma, an engineer working in Mumbai travels to Mathura . When entering the town, the driver tells him about Raghav, the most feared man in Mathura, and that he should not cross paths with him. However, Raghav sees Priya one day and falls in love with her. Raghav then comes to Priya's house and demands that she marry him or else he will kill her family. What happens next?

Main Aur Charles (Hindi)

Release Date: 30th October, 2015

Randeep Hooda, Adil Hussain, Richa Chadda, Tisca Chopra, Alexx O'Nell.
Director: Prawaal Raman
Producer: Raju Chadha, Amit Kapoor, Vikram Khakhar.
This movie is based on Bharat Rajpurohit (born April 6, 1944), better known as Charles Sobhraj, a French serial killer of Indian origin, who preyed on Western tourists throughout Southeast Asia during the 1970s.

Guddu Ki Gun (Hindi)

Release Date: 30th October, 2015

Kunal Khemu, Payel Sarkar, Aparna Sharma
Director: Shantanu Ray Chhibber, Sheershak Anand
Producer: Sachin Jain
Guddu Ki Gun follows the tale of a young Bihari salesman named Guddu who is flirtatious by nature. He roams the town with his friend Laddu, and shamelessly flirts with the married women of the town. All is well for Guddu, until one day, during one of his sexcapades, he is cursed by a woman's grandfather, after which his manhood turns to solid gold! Suddenly,

Love Exchange (Hindi)

Release Date: 30th October, 2015

Raj V Shetty, Lekha Trailokya
Director: Raj V Shetty
Producer: Nadia Ali Shirazi
Siddharth Sathe, a Maharashtrian boy, meets Shanoo Kapoor, a Punjabi girl, at his workplace. The two become good friends and eventually fall in love. Things take a turn when the two decide to get married. Considering the two are from different cultural backgrounds, they face a lot of difficulties trying to convince their parents for their wedding.

Te Aath Diwas (Marathi)

Release Date: 30th October, 2015

Renuka Shahane, Tushar Dalvi, Aaroh Velankar, Deepali Muchrikar, Avinash Masurekar, Sunil Joshi, Atul Todankar.
Director: Shyam Swarnlata Dhanorkar
Producer: Kishor Dhargalkar, Shekhar Pradhan
Te Aath Diwas tells a story of a woman who leaves her one-year-old daughter to pursue her career in the USA. Things take a turn when she decides to return after 18 long years to be a part of her daughters wedding.

Bedardi (Marathi)

Release Date: 30th October, 2015

Arun Nalawada, Omkar Kulkarni & Pooja Narang
Director: Sahil Seth
Producer: Suresh Bhagat
Bedardi is the tale of a father-son relationship. The son marries a girl from London who is unaware of Indian traditions and does not like the people of the village. She has a difference of opinion with her father-in-law and the story takes a turn.

Shaandaar (Hindi)

Release Date: 22nd October, 2015

Alia Bhatt, Shahid Kapoor, Kumud Pant
Director: Vikas Bahl
Producer: Karan Johar, Anurag Kashyap, Vikramaditya Motwane
A big fat ''Shaandaar'' Indian wedding, which is actually a business merger between two of the biggest business families of India, is happening at an exotic castle in Europe.

Wedding Pullav (Hindi)

Release Date: 16th October, 2015

Anushka Ranjan, Diganth Manchale
Director: Binod Pradhan
Producer: Shashi Ranjan, Anu Ranjan
Two best friends decide to get married- no, not to each other! Moreover, their wedding destination happens to be the same. Friendship gets confusing and love gets complicated at this one destination wedding!

Pyaar Ka Punchnama 2 (Hindi)

Release Date: 16th October, 2015

Kartik Aaryan, Nushrat Bharucha, Sonalli Sehgall, Ishita Sharma, Omkar Kapoor, Sunny Singh
Director: Luv Ranjan
Producer: Abhishek Pathak
Pyaar Ka Punchnama 2 is the story of 3 unsuspecting bachelors who fall for the girls of their dreams, or so they think, until the dreams are turned into nightmares. Riding the roller coaster ride of relationships, the three are tortured in their own unique, yet relatable ways.

Chinar Daastaan-e-Ishq (Hindi)

Release Date: 16th October, 2015

Faisal Khan, Dalip Tahil, Inayat Sharma, Shahbaz Khan, Pramod Mautho
Director: Sharique Minhaj
Producer: Rajesh R Jain
Chinar-Daastaan-e-Ishq', featuring Aamir Khan's brother Faisal Khan, is the first Bollywood movie in 25 years to portray Jammu and Kashmir without violence.The film is based on the novel 'Jheel Jalti Hai' (Lake is on fire) written by retired civil servant Renzu Shah.

Jaatiwad (Hindi)

Release Date: 16th October, 2015

Sayaji Shinde, Manoj Joshi, Jitendra Yadav, Akhilesh Varma, Lokesh Tilakdhari
Director: Sabir Shaikh
Producer: Anand Kumar Gupta, Imaran Khan
Jaatiwad is 2015 bollywood drama film directed by Sabir Shaikh and produced by Anand Kumar Gupta and Imaran Khan.

Citizen (Marathi)

Release Date: 16th October, 2015

Rajshree Landge, Rakesh Vashishtha, Yatin Karyekar, Pushkar Shrotri, Uday Tikekar, Nandita Jog, Shreerang Deshmukh
Director: Amol Shetge
Producer: Rajshree Landgey, Amol Shetge, Suresh Deshmane.
Citizen is based on the youth of today and depicts college life in very realistic terms.

Rajwade and Sons (Marathi)

Release Date: 16th October, 2015

Atul Kulkarni, Sachin Khedekar, Mrinal Kulkarni, Alok Rajwade, Mrinmayee Godbole, Krutika Deo, Siddharth Menon, Jyoti Subhash, Satish Alekar, Amitriyaan Patil
Director: Sachin Kundalkar
Producer: Y.M.Deosthalee, Atul Kulkarni, Sachin Kundalkar
Rajwade and Sons is the story of a happy joint family who want to find a way to stay together, in the ever-changing modern times.

Rudhramadevi (Telugu / Hindi Dubbed)

Release Date: 9th October, 2015

Anushka Shetty, Allu Arjun, Rana Daggubati, Vikramjeet Virk, Krishnam Raju, Prakash Raj
Director: Gunasekhar
Producer: Gunasekhar, Raagini, Guna
The film revolves around the story of the queen, Rudramadevi, who ruled the Kakatiya dynasty in the 13th century. This will be India's first historical stereoscopic 3D film, and will see actress Anushka portray the brave-hearted queen.

The Taking of Tiger Mountain (English)

Release Date: 9th October, 2015

Hanyu Zhang, Tony Ka Fai Leung, Kenny Lin
Director: Hark Tsui
Producer: Jianxin Huang
A story focusing on a conflict between a People's Liberation Army squad and a bandit gang in north-east China during the Chinese revolution.

Grow-Up (Hindi)

Release Date: 9th October, 2015

Sumit Choudhary, Mittal Maurya, Pawas Netawat, Aditya Mohan, Sudha Chandran, Tom Alter, Megha Qureshi.
Director: Sanjay Goal
Producer: Subhojeet Ghosh, Shreyashi Choudhary
Grow Up is story about 3 friends.

Biker's Adda (Marathi)

Release Date: 9th October, 2015

Santosh Juvekar, Prarthana Behere, Shrikant Moghe, Hrishikesh Mandke, Shrikant Wattamwar, Rahulraj Dongare, Nikhil Rajeshirke, Devendra Bhagat, Anirudh Hariip, Jai Aditya Giri, Tanvie Kishore
Director: Rajesh Latkar
Producer: Veejay Haria, Pramod Lokhande
An action-packed drama based on the life of passionate bikers. Biker's Adda is sure to get your adrenaline pumping!

Singh is Bliing (Hindi)

Release Date: 2nd October, 2015

Akshay Kumar, Amy Jackson, Kay Kay Menon, Lara Dutta, Rati Agnihotri, Rajpal Yadav, Yograj Singh
Director: Prabhudheva
Producer: Akshay Kumar, Ashvini Yardi, Jayantilal Gada
Raftaar Singh is always looking to have fun and runs away from responsibility, his father's orders Raftaar to go to Goa and work for his friend there, and learn to take on responsibility, Raftaar slowly begins to head over heels for this exotic mysterious girl in goa. What starts as a harmless romance takes a deadly turn when he realises that Sara is not who he thinks she is and is here with an agenda which takes him to Romania. The question is, will a village simpleton, who can't even communicate properly be able to win her over in a distant and dangerous land.

Talvar (Hindi)

Release Date: 2nd October, 2015

Irrfan Khan, Konkona Sen Sharma, Neeraj Kabi, Tabu, Sohum Shah, Atul Kumar, Gajraj Rao
Director: Meghna Gulzar
Producer: Vineet Jain, Vishal Bhardwaj
Talvar is a fictional dramatization of true life events revolving around the Arushi Talwar murder case investigation. Known as the Noida Double Murder Case, it happened in the city adjoining India's capital Delhi, in 2008. The incident still resonates in the minds of the public, as there is no sense of closure in the case in spite of a guilty verdict - the parents of the murdered girl have been sentenced to life for killing her.

Dagadi Chaawl (Marathi)

Release Date: 2nd October, 2015

Makrand Deshpande, Ankush Chaudhary, Pooja Sawant, Kamlesh Sawant
Director: Chandrakant Kanse
Producer: Amol Kale, Suresh Sawant
The movie is about the Dagadi chawl area in Byculla, and related with a gang war caused by gangster Arun Gawli which takes place in 1985.
More Movie